Vocational Education and Training
VET courses give students the freedom to explore roles and industries they may wish to pursue.
Our vocational courses engage students with industry leaders to develop hands-on employment experience.
The Vocational Educational and Training (VET) courses offered at Emmaus provide outstanding learning opportunities for all students and cater to a wide range of interests and abilities.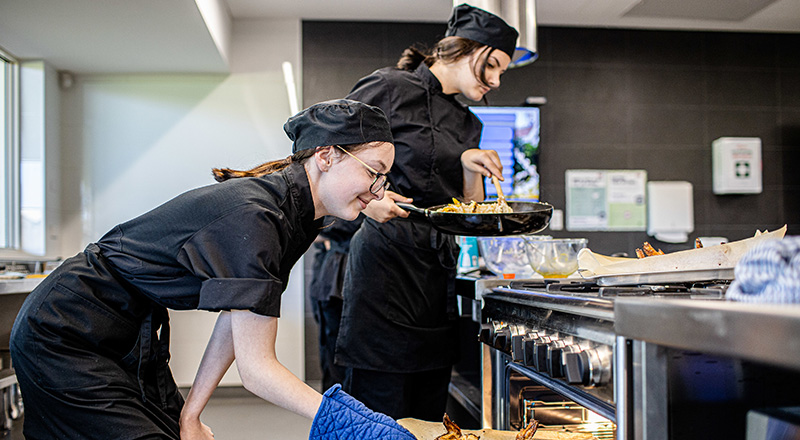 Students at Emmaus College achieve an Australian Qualifications Framework qualification and are taught in simulated work environments that reflect industry standards.
Courses are designed to provide students with the skills and knowledge they will need to succeed in a specific industry area, however the employability and foundation skills are transportable to any industry.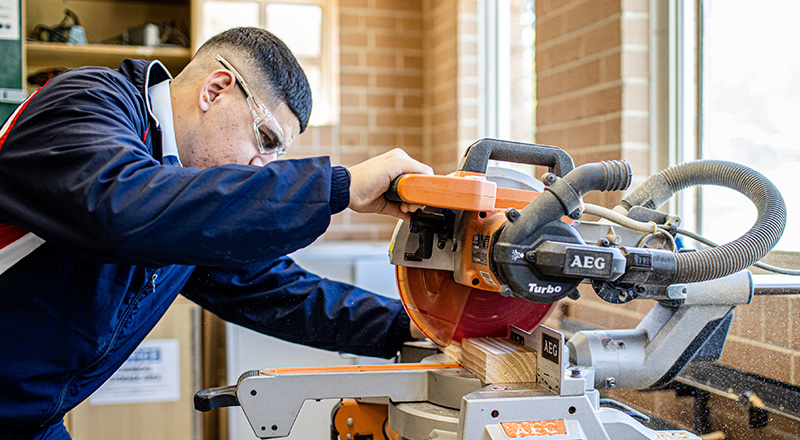 Nationally accredited VET courses offered include:
Vocational education and training provides:
real-life experience which equips students with the skills to enter the workforce, kick-starting their career and giving them a head start when they graduate from school
a pathway to pursue further qualifications at TAFE or university
the opportunity for students to practice their skills in the workplace through the structured work placement program, which supports a faster transition into the workforce
qualifications that act as a gateway to a range of traineeship and apprenticeship opportunities
skills that promote lifelong learning.
Vocational Education and Training subjects are suitable for students following an ATAR or non-ATAR pathway.