Future Pathways and Careers
Information about Higher Education and Vocational Education and Training as well as work opportunities.
At Emmaus our students have the opportunity to receive advice and support from our experienced Careers Adviser.
Our Careers Adviser helps students find and gather information about Higher Education and Vocational Education and Training, as well as work opportunities. We are committed to helping every student choose the path to post-school success.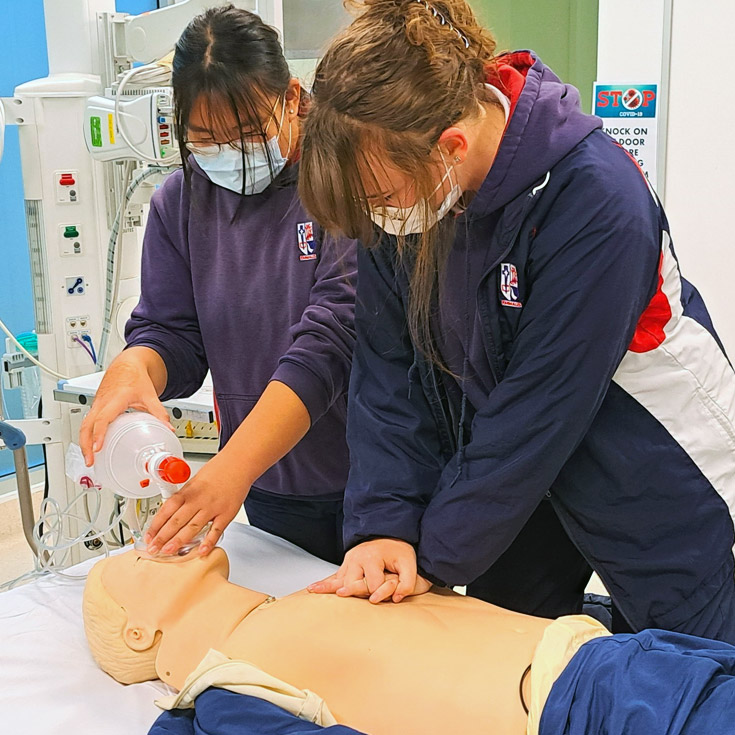 Services available through our careers advisor
Students are encouraged to meet with the Careers Adviser to discuss their many post school options and preparation for a successful contribution to the world of work. Services available to our students include:
Emmaus offers access to a range of programs to help with post-school options.
Students can take part in:
the Western Sydney Careers Expo
Western Sydney University Fast Forward Program
ACU Step Up Into Teaching
Uni Step Up – Health Science
For the 'Step Up' programs selected Year 12 students are able attain one unit towards their HSC and two units of their undergraduate education degree program at Australian Catholic University (ACU).
Emmaus has so many options available for students to explore and develop their career.
For students who would prefer a change from full-time study there is a range of excellent pathways available including an Australian Apprenticeship, voluntary work or starting your own business.
At Emmaus we're preparing our students for life beyond the classroom
Emmaus follows the curriculum approved by the Education Standards Authority (NESA) covering all key learning areas. We have a range of courses to suit students at all ability levels.
Vocational Education & Training (VET)
VET courses at Emmaus allow our students to achieve an Australian Qualifications Framework qualification and are taught in simulated work environments that reflect industry standards.