Learning
Contemporary Year 7-12 school learning preparing students for whatever the future holds!
Every child is different and so is his or her learning journey
Our approach to learning puts the growth of each individual child at the heart of schooling. We encourage independent thinking, learning and decision-making. Schools in the Diocese of Parramatta are places of wonder, exploration and endless possibilities. Emmaus is committed to providing unique and enriching experiences for all students. Provision is made for students with special needs through our learning support team. Our college also caters for students who have gifts and talents by providing a wide range of enrichment programs.
Each child's unique strengths and needs guide the design of the learning opportunities we provide to our students.
After all, learning how to learn is equally important as what we learn!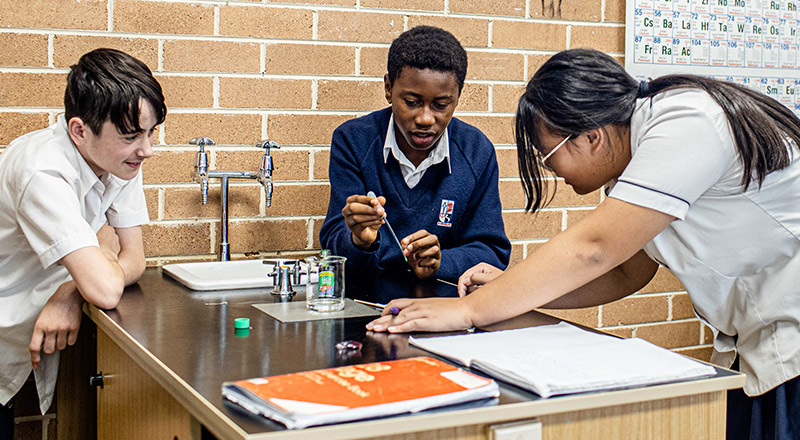 Inspired learning starts with highly motivated and professional teachers
Like you, we know that great teachers make a real difference in a child's life. Our teachers are lifelong learners too and regularly undertake professional development to keep up to date with current best practice in education. Our expert teachers will tailor teaching to meet your child at their point of need, track how they are progressing, and respond with extra support when needed.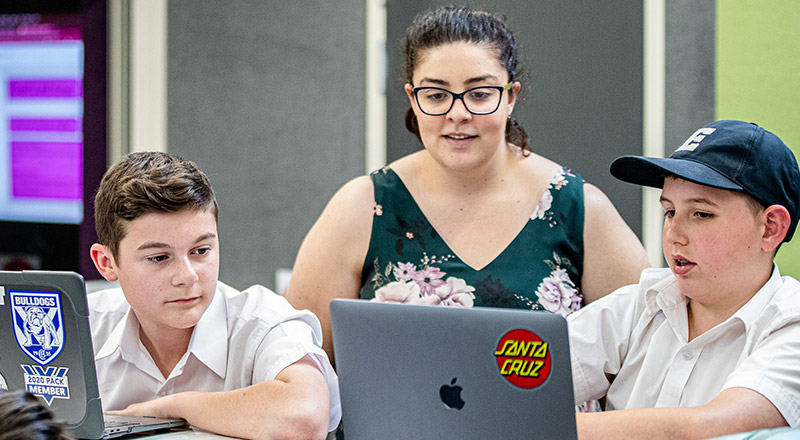 Our learning journey
The Catholic Schools Parramatta Diocese Learning Journey honours the developmental stages in a student's life. Based on leading educational research and the best of today's technologies, we prepare students for the workplaces of the future by teaching them how to think critically and creatively, how to communicate effectively and how to work collaboratively.
Our learning journey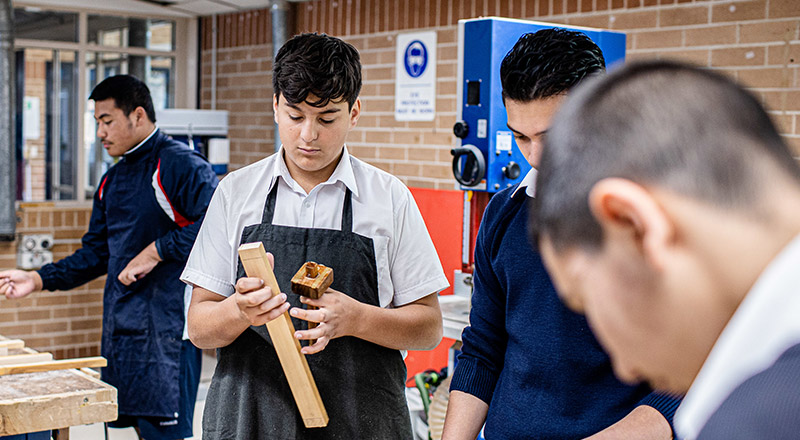 Our Learning Framework
Our approach to learning, the MASTER framework, empowers our students to take responsibility for their own learning. Emmaus students become the MASTERs of their learning because they are able to:
Make connections
Adapt
Seek to grow
Think critically
Embrace curiosity
Reflect
Our Learning Framework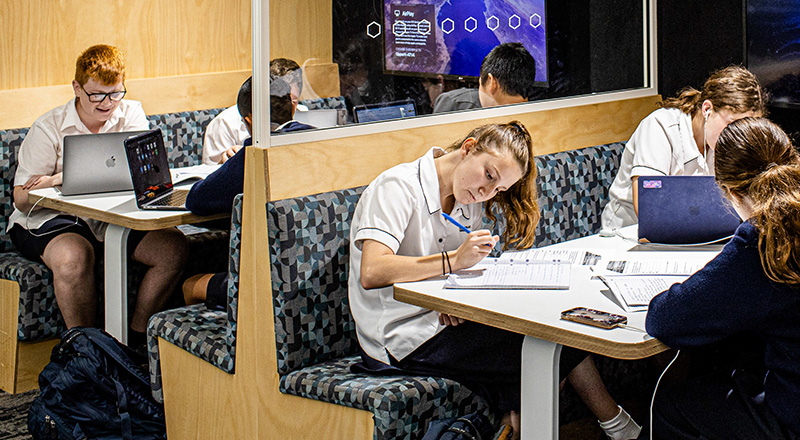 Learning spaces
The learning spaces at Emmaus are designed to enhance the learning opportunities of our students. From the latest technology to flexible seating options and adaptable class sizes, students will learn how to work both independently and as part of a small or large group depending on the task at hand.
School Library
Our library is a places of exploration and inquiry. Through access to our library resources and services, students develop a range of learning capabilities that thrive on curiosity, creativity, imagination and innovation.
School Library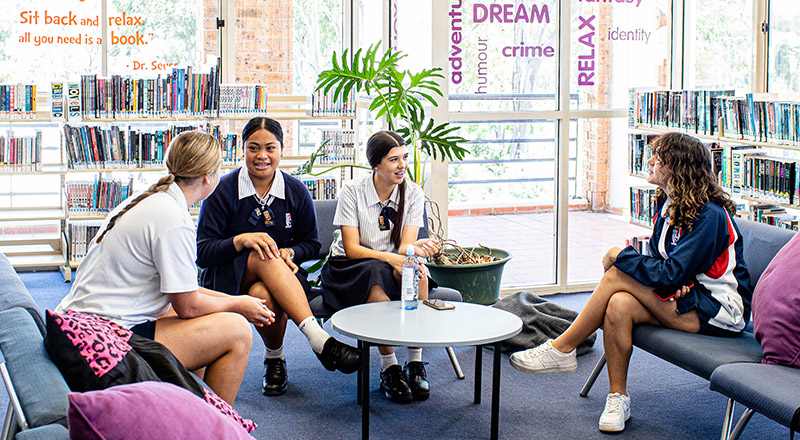 Autism Australia Satellite Class
Emmaus is proud to be a host school for Autism Spectrum Australia (ASPECT) and the satellite class they offer to students with Autism and other disabilities. The Autism satellite class helps students realise their unique potential, as well as provide much needed support to their families and carers. Students are given regular opportunities for inclusion in Emmaus activities and are increasingly assisted to become independent.
For more information about the Emmaus Aspect satellite class contact the college on 9670 8300.
Autism Australia Satellite Class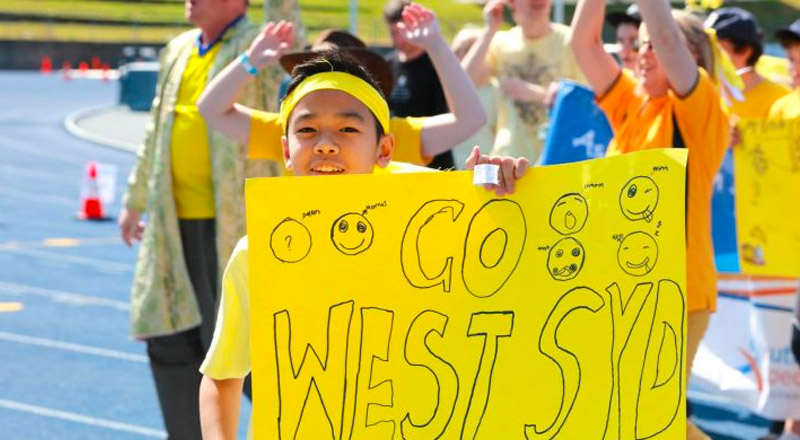 Student Support
All learning programs at Emmaus are complemented by the dedicated Learning Support Team. Each year group has a learning support team member devoted to their needs. We recognise every student is different and offer the following initiatives and programs:
In-class and tutorial study support
Reading intervention programs
School-based special provisions to 'level the playing field' during assessments (for example, a reader, a scribe and/or extra time)
Life Skills programs of study for a small percentage of students for whom the regular outcomes and content are not appropriate
Itinerant teacher support programs for students with a hearing or vision impairment
Personalised Planning processes for students.
Endless possibilities with learning partners
Our learning approach makes a welcome space for parents, carers and other valued partners to engage with our learners in a deeply personalised, anywhere, anytime approach to learning.
As part of a system of Catholic schools in the Diocese of Parramatta, we also benefit from formal agreements with many institutions that form a wide network of strategic relationships and collaborations to advance research, teaching and innovation in Catholic schools across Greater Western Sydney.
Endless possibilities with learning partners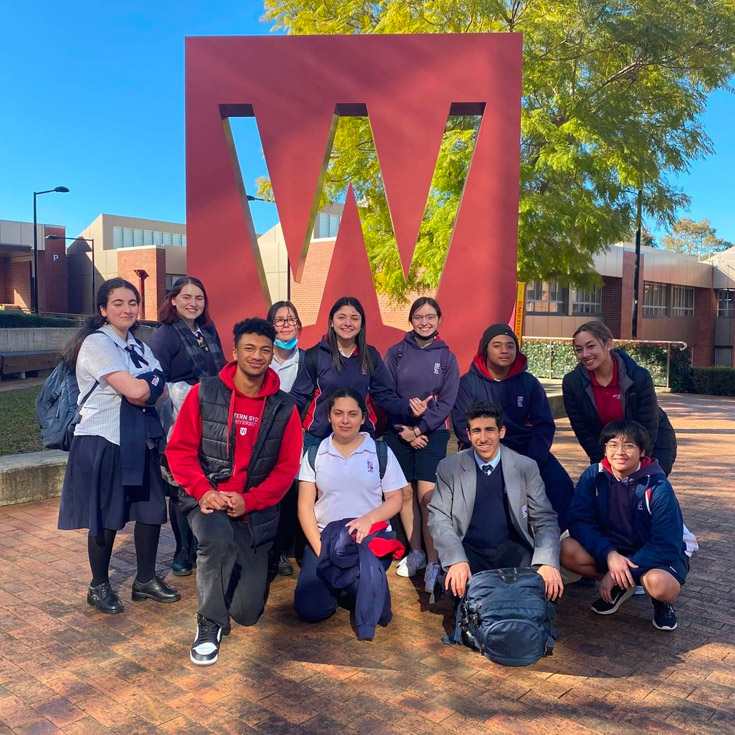 Explore what Emmaus has to offer today!
Contact us to enrol or find out more.