Our Library
An inclusive, dynamic, information rich learning environment providing students and staff access to a range of resources 24/7.
CSPD school libraries are physical and digital places of inquiry and reading.
They provide access to a range of resources that help students on their Learning journey and help inspire purposeful learning.
Through access to our library resources and services, students develop a range of learner dispositions and capabilities to cultivate a culture of curiosity, creativity, imagination and innovation.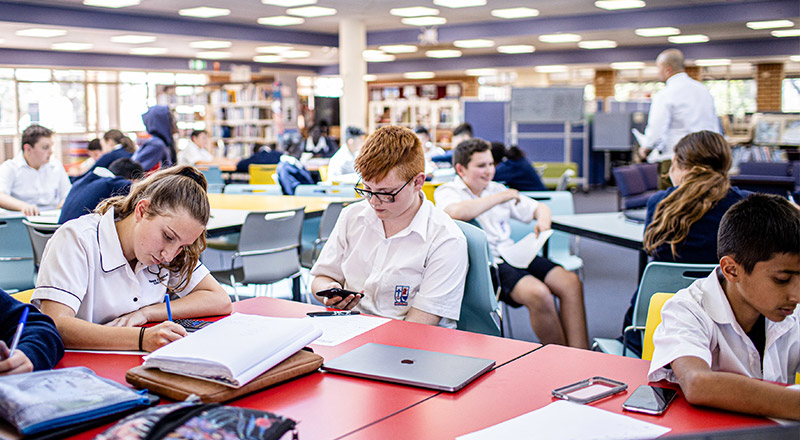 Our physical library
The Emmaus library is an active learning resource centre. Students have access to both print and electronic resources to assist them in their studies and to enrich their leisure reading. Students have easy access to a wide range of books (fiction and non-fiction), magazines and journals, newspapers, information files, literary criticisms, and audio-visual media.
Facilities and services available in the library include study areas, photocopying, computer network, reading areas, laminating, and book covering. For student convenience the library is open until 3:30 pm school days, including lunch. Recess library use is restricted to seniors, to give our older students some quiet time for research or study.
Student support
Teacher Librarians are on hand to assist students with locating quality information from relatable sources and ensure it is used in an ethical manner. All library staff have a great passion for literature and are on hand to provide help to students to find their next 'great read'.
Student support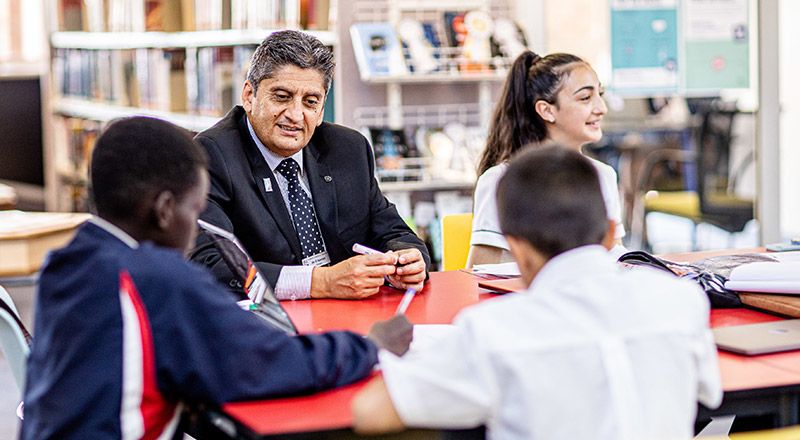 eLibrary
Students have access to the eLibrary - the digital gateway to a range of quality online resources that encourage and enhance reading and support inquiry learning.
The virtual library gives access to an electronic bookshelf and database access for students and staff.
Access our eLibrary
eLibrary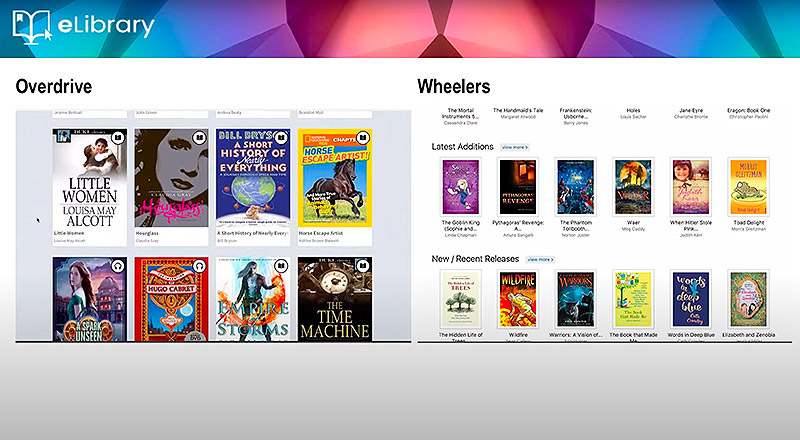 More about learning at Emmaus
Discover Catholic education! Learn about the amazing opportunities our school creates for students in their journey from Years 7 to 12.
Emmaus follows the curriculum approved by the Education Standards Authority (NESA) covering all key learning areas. We have a range of courses to suit students at all ability levels.