Our curriculum
Learn what subjects are on offer.
Educating for the future
The learning journey at Emmaus honours the developmental stages in a student's life. Based on leading educational research and the best of today's technologies, we prepare students for the future by teaching them how to think critically and creatively, how to communicate effectively and how to lead and work both independently and collaboratively.
Educating for the future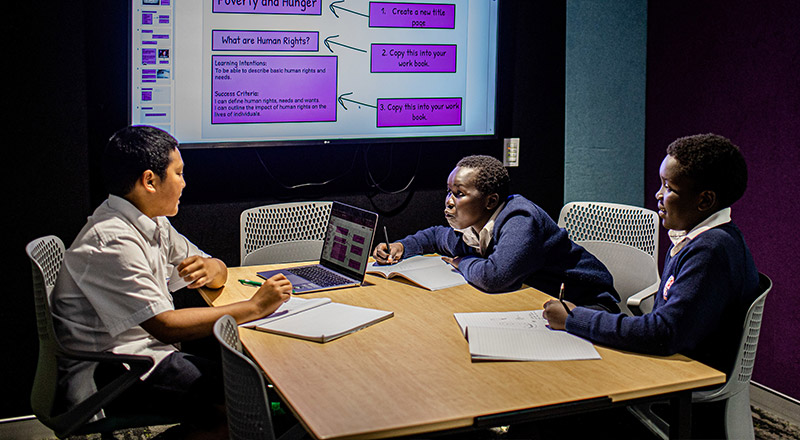 Emmaus follows the curriculum approved by the Education Standards Authority (NESA) covering all key learning areas. We also have a range of elective courses to suit students at all ability levels.
Subjects offered at Emmaus Catholic College include, but are not limited to:
Our students are afforded a wide variety of subject choices when it comes to choosing electives for Years 9 & 10, as well as the package of study they will undertake in their Senior years. If you have questions about subject selections, contact us for more information.
Send us a message
Religious Education
As a Catholic school we also have a strong religious dimension that runs through all the KLAs and is also formally recognised as the KLA of Religious Education.
Emmaus students take part in formal Religious Education every day, based on the new Catholic Schools Parramatta Diocese curriculum that is relevant to our students and to the world they live in.
Religious Education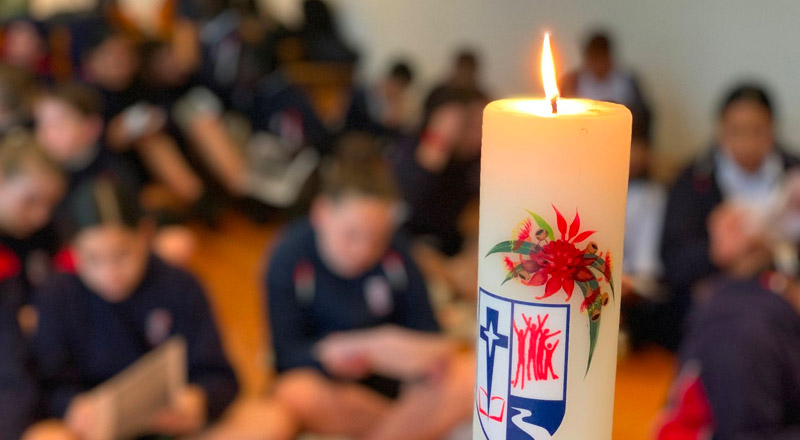 The innovative Catholic Schools Parramatta Diocese School of Now program offers a unique learning experience for Year 11 and 12 students in a contemporary hybrid setting. This modern-day approach provides senior students with access to a greater range of extension courses and specialised electives that may not be offered at our school, helping them to achieve their personal career and study goals. The blended learning format using both virtual and face-to-face teaching methods optimises students' learning experience with support from expert HSC teachers with specialist knowledge.
Catholic Schools Parramatta Diocese is a leading provider of Vocational Education and Training (VET) opportunities. Our school offers this pathway to students to develop their hands-on skills, industry knowledge and real-world experience by learning from professionals in the field. VET allows students to pursue their own interests and passions, providing them with the tools to take charge of their learning and their future. Theoretical knowledge is translated to practical ability in VET, building a sense of identity and purpose through relevant, engaging education.
We prepare students for the future
Learn more about our learning opportunities by contacting Emmaus TODAY!