Year 8 Spirituality Turning Compassion Into Action
08 Mar 2018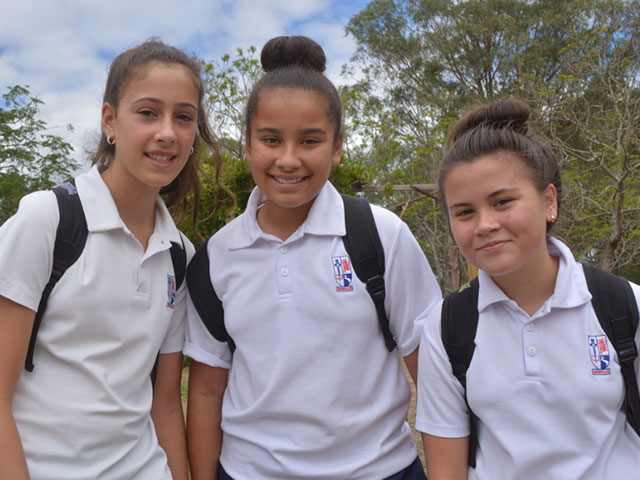 The Year 8 Spirituality Day was held on Tuesday 27th February at the Edmund Rice Retreat Centre in Mulgoa. It was an exciting day full of many life lessons based around the theme 'turning compassion into action'. It was a great experience for both students and teachers alike, many students finding a new meaning for compassion and a readiness to put this new found meaning into practice.
In the first session we looked at being a community and how that means that we need to be selfless and work as a team. To start, our teachers showed us the importance of showing compassion towards others in an effective (and hilarious) role play. Then, we had to work as a team to guide a hula hoop using our heads, along a line! We made some pledges as a group on how we can live out the Emmaus Pillars in our lives.
In our second session we looked at putting compassion into practice in a series of stations each consisting of a task and reflection questions for us to discuss as a small group. An example of one of the stations was where we had to dress up as someone who is homeless. This was an eye opening experience and made me realise that being homeless denies you the privilege of having very basic things that we take for granted, like wearing a right sized shirt.
In the last session we explored compassion using our senses. We looked at what it was, and how we experience it in our everyday lives. To conclude, we created our own symbol that showed what compassion means to us. All of our symbols will be joined together to create an art work showing Year 8 as people of compassion.
It was a great day that provided us with a new meaning of compassion and its importance in our lives.