Successful Business Students
16 Jul 2014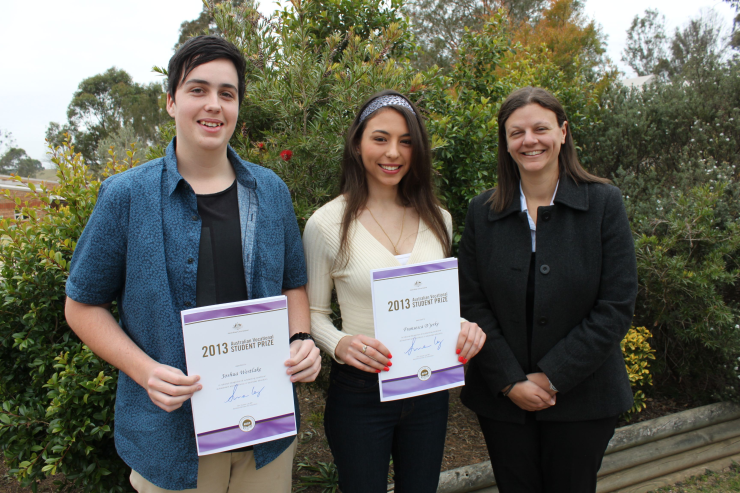 Young business entrepreneurs make news. For some bright hard working young men and women success is achieved even before secondary school is completed.
Joshua Westlake and Fransesca Djerke from Emmaus Catholic College at Kemps Creek have had their diligent approach to Business Services acknowledged and rewarded.

Business Services is a subject studied within the Vocational Education and Training (VET) in Schools program.

Joshua and Fransesca completed their schooling at Emmaus in 2013. The College nominated them for their brilliant consistent achievements during the course of study. Emmaus teacher of Business Studies, Mrs Melissa Else said, "Both Joshua and Francesca worked really well. I consider them worthy recipients of the award as they achieved very positive outcomes".

The Australian Vocational Student Prize (AVSP) is a federal award which recognises the value of vocational education as a preparation for continuing training and employment opportunities.

Joshua and Fransesca each received a certificate and cash award of $2,000.

Emmaus Catholic College congratulates the award winning students and staff member Mrs Else for her encouragement and support.