Results from CCC Football Knockout
23 Sep 2019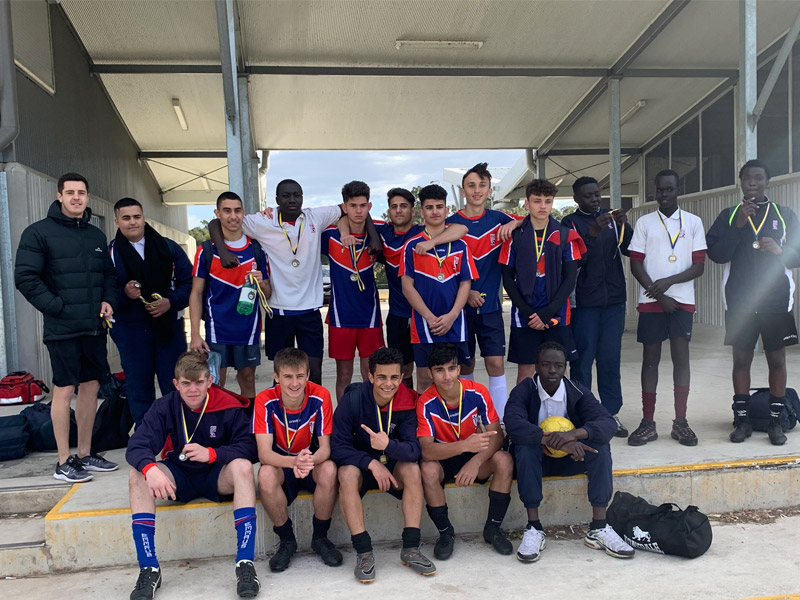 You may recall from previous articles that Mr Sultana's Boys Football Team qualified for the NSWCCC Open Football semi-final after winning to Edmond Rice College, West Wollongong.
On Tuesday last week 3rd September, these boys played St Pauls, Greystanes in the semi-final at Valentine Park, Glenwood. I was fortunate enough to attend with Mr Sultana and our Open Boys team. Unfortunately, we were defeated 4-1 to St Paul's at Greystanes and there was much disappointment about. It is, however, really important that we acknowledge just how big of an achievement it is for these boys and the team to reach the semifinals and compete as 1 of the top 4 Catholic school teams in the state which to my knowledge, is the furthest a Soccer team has ever gotten from Emmaus. I'd also like to thank Mr Sultana for his work as a coach of the team and all the preparation, planning and training he put into working with the boys.
The team members are Kuol Akot, Chan Yelchan, Yel Yelchan, Kristian Kuzmanovski, Vasili Kastoumis, Lachlan Sepping, Rual Ayat, Cooper Smith, Niko Miskovic, Keenan Jay, Aro Gar, Manyol Kual, Peter Machara, Jarrod Pittman, Nicoles Valles, Mina Yousif and also to Jimmy Abdulrahiim and Kosta Kastoumis who were the teams support and helpers. Well done and congratulations to these boys and Mr Sultana for your successes at this level!