Nike Academy just does it for Emmaus student
18 May 2015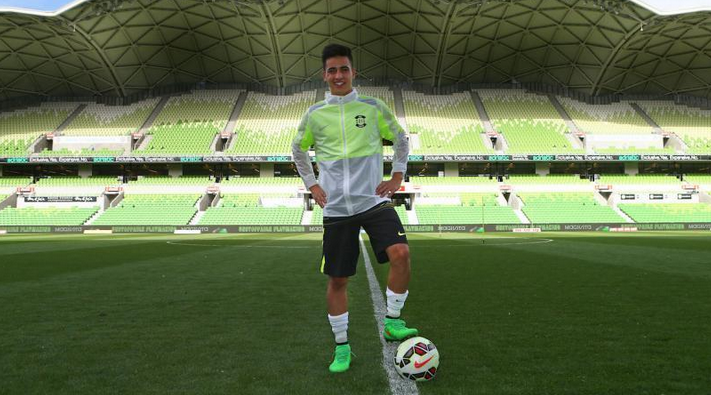 Nike Academy just does it for Emmaus student
Emilio Martinez, a 16-year-old midfielder from Emmaus Catholic College, Kemps Creek is the latest Australian to enter the burgeoning Nike Football Academy; a setup most known for delivering Tom Rogic and Devante Clut into the spotlight.
Last week, Martinez' career took an incredible turn when he was named as one of six players selected for the academy following a global showcase featuring 60 players from 34 countries.
Having been selected from a pool of 60 to represent Australia at the trials, Martinez was already on cloud nine at being given a free ticket to train at St George's Park – the base for England's national team.
After three days of intense testing ,the teen was joined by five others from Colombia, Japan, USA, Belgium and England as the academy's latest recruits.
On Friday he heads back to Sydney for a seven-and-a-half week off-season break.
On 4 July , he'll leave school and family behind for his new home of Yarnfield, just north of the English city of Birmingham.