Let there be light
27 Jun 2018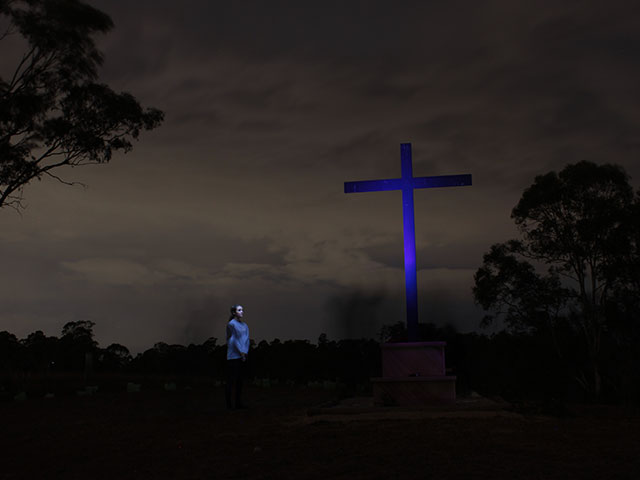 Students at Emmaus Catholic College, Kemps Creek recently had the pleasure of working with well renowned light painter, Peter Solness during an exciting workshop held at the school.
Peter Solness is an expert in the field of 'Light Painting' which is a photography concept that uses different sources of light in complete darkness to light up differently when exposing the camera to a scene.
During the workshop Mr Solness demonstrated ways of using hand held torches, different colour LEDs and torches on string etc; in order to create different effects for still life, portraits and landscape photography. Students worked in groups to create stunning photographs captured at night on the beautiful school grounds.
Creative and Performing Arts Leader of Learning, Luke Connelly said the students had a great time working with Peter.
"They really enjoyed learning the relationships between aperture and shutter speeds in order to create long exposure photographs," Mr Connelly said. "The workshop was initially planned for the Year 10 Photography and Digital Media class, but due to overwhelming interest we also opened it up to some Year 11 Photography, Video and Digital Imaging students as well as Year 8 students."
Year 8 student, Andre Dubier attended the Light Painting workshop. He writes about it below:
---
Andre Dubier
Peter Solness "Light Painting" Photography Workshop
On May 29th, Year 8, Year 10 and Year 11 students attended a workshop hosted by Peter Solness. Peter is a well renowned light painter which is a form of photography involving the use of lights to highlight objects otherwise blinded by the dark of night.
First we were showed some of his own work, which was just incredible. In one of his photos he was able to transform an unappealing billboard into a magnificent object just through light. With this in mind we split into groups of five and began our own creative journey. In our first photo we attempted to use lights to transform a flower into a glowing feature, after some time and with numerous adjustments we were able to create quite an artwork, if I do say so myself.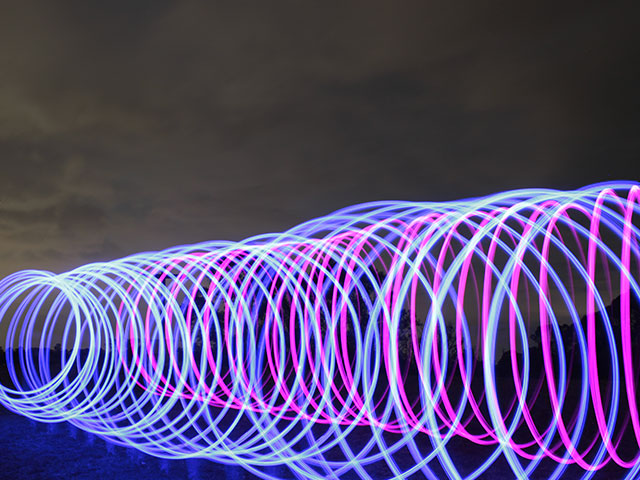 After the flower we moved onto some portraits and decided to use white light to highlight the features of the face, with a background of colour. The tricky thing about portraits is the person in the image must remain completely still otherwise the photo will look blurred.
Onto the last stage of the night, we were given the freedom to create any photograph we wanted near the cross above H Block. This was perhaps the hardest part of the workshop as we were tasked with lighting up an entire hilltop at which time we decided to create photographs by leaving the background and foreground dark and only one or two subjects highlighted by light.
This opportunity has provided me with new skills and a different outlook on photography.