International success for Emmaus students
06 Jun 2018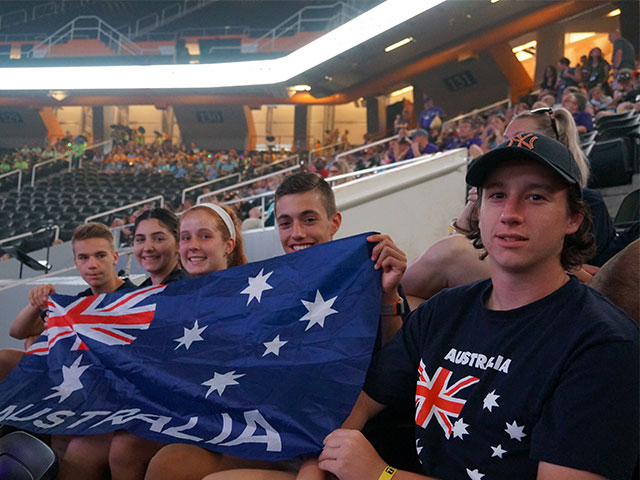 A number of highly innovative thinkers and problem solvers represented Emmaus College and Australia in the "thinking Olympics" - Destination Imagination 2018 Global Finals in Knoxville Tennessee recently.
Destination Imagination team challenges are designed to engage students in one of the seven areas of STEAM education: scientific, technical, improvisational, fine arts, engineering, early learning and service learning.
The school's Year 10 Engineering team, called "the Thinkaroos", which consists of Katie Forster, Jacinta Galea, Cooper Lee, Jack Selmes and Andrew Grima, competed in an Engineering Challenge called 'Drop Zone'.
They combined creativity, complex problem solving skills, teamwork, and the ability to conceptualise musical instruments and cricket bats in different ways.
In the end the Thinkaroos placed 22nd in the 'Drop Zone' challenge, an extraordinary feat considering this was the highest placement of an Australian team at the Global Finals in 2018, and there were more than 1400 teams made up of more than 17000 students in the competition.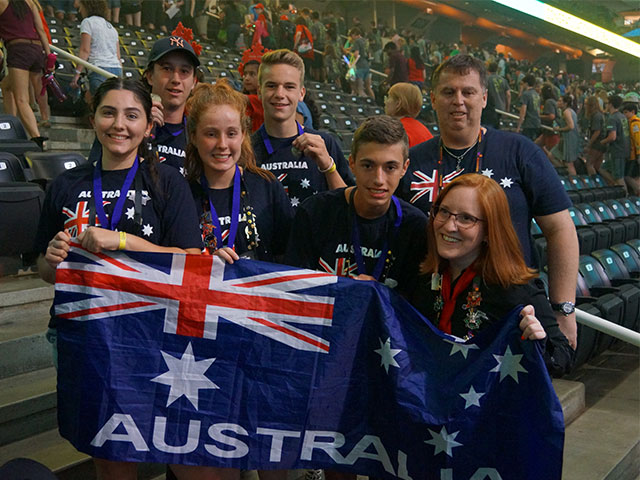 While the Thinkeraroos had a strong ranking in their category, the school's Year 11 Social Justice team, "Straya Mates", which consisted of Mya Sara, Jessica Reason, Telisha Croft and Xavier Santos, did Emmaus College, the local community and country proud.
They told the story of the friendship between students, their neighbours and friends.
They used shadow play and emerging technologies to tell the story in drama form of the wonderful social justice work in their community.
They took their story to the world and creatively demonstrated the impact that generosity and love can have on the lives of elderly people over an extended period of time.
The senior team proudly supported the Year 10 team, and all Emmaus students were true ambassadors of the College.
Congratulations go to the Emmaus Colleges two teams and the teachers who helped and supported them.