Inspiring Leaders for the Future
18 Jun 2018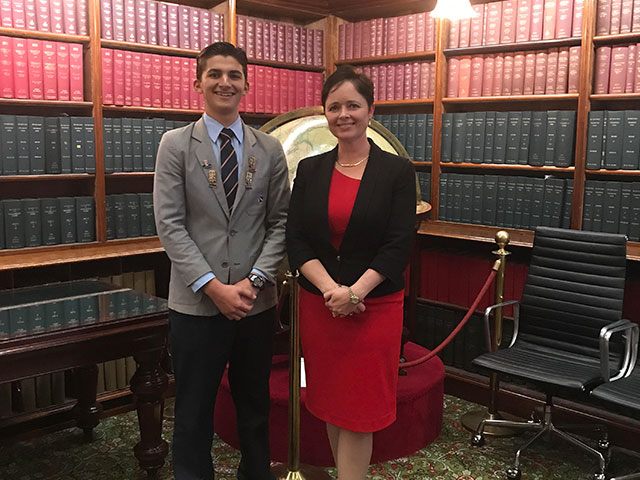 Emmaus College School Captain, Pasquale Turano, encountered a different perspective of our politicians sitting in Parliament when he attended the annual Mulgoa Senior School Captain Leadership Forum.
Designed to encourage leaders in the senior school across the electorate, the Member for Mulgoa Hon. Tanya Davis invited the students to join her at NSW Parliament House recently.
The students heard about Mrs Davis' surprising and rather winding journey to NSW politics, and her passion to fight for the real needs of her local community.
They, also heard from the Member for Baulkham Hills Hon. David Elliot, who spoke about his journey to politics and the impact that service in the armed forces, has on his leadership style and his desire to help people.
NSW Premier Gladys Berejiklian, also offered the aspiring young leaders invaluable advice and wisdom on leadership and community.
A tour of the Parliament and an opportunity to sit in the public gallery to witness Question Time, was a highlight for Pasquale who said, "It was very exciting to see such an intense debate and know that our elected representatives are fighting for their communities and the beliefs they hold dear to them, in order to make society a better place."
For Pasquale it was an enlightening experience.
"I got to encounter a different perspective of our politicians sitting in Parliament, rather than the sanitised view we often see and hear on mainstream media,'' he said.
Pasquale enjoyed spending the day shadowing elected political leaders and networking with other aspiring leaders in his peer group.
He said it was refreshing, informative and motivating, witnessing first hand how real political change can affect communities for the better.