August learning at Emmaus College
03 Sep 2020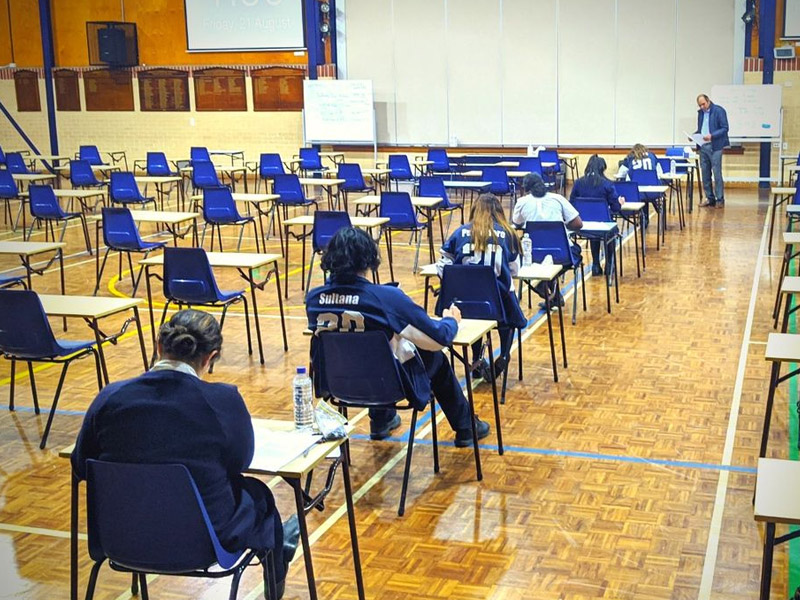 Year 12 Students sitting their Trial Exams
What a busy month of learning at Emmaus College! Year 12 sat their trial exams and turned in major works, the College observed the Feast of the Assumption, Year 9 learned how to use drones, there was a pre-natal yoga class and Year 7 learned to sew!
HSC Trial Exams
After 70+ hours worth of exam time, the Year 12 Trial exams are finally over. Well done to the Year 12 students for showing resilience and perseverance during these unprecedented times.
---
Feast of the Assumption
On the 12th of August at the College, we observed the Feast of the Assumption. In the morning, the Liturgy Team lead a ceremony that was broadcast across the school. Students and staff created paper flowers and placed them with the statues of Mary, as a beautiful sign of celebration.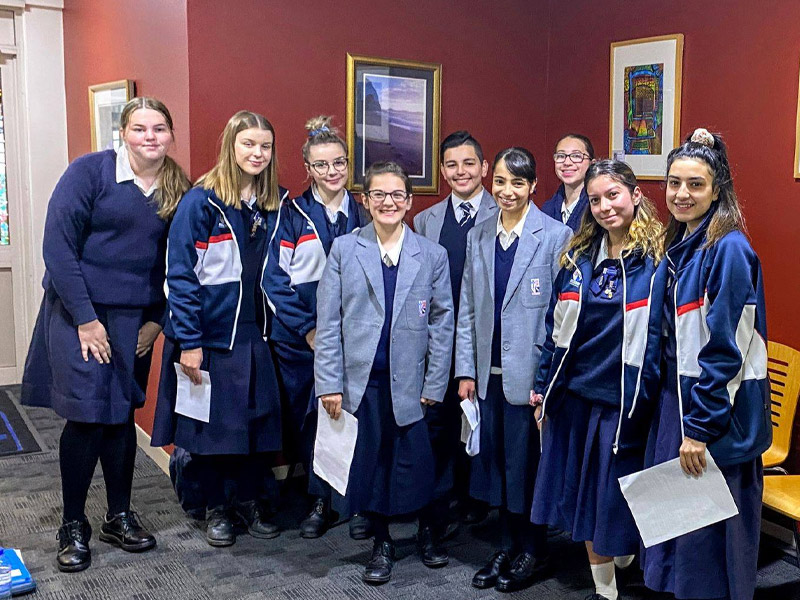 ---
HSC Major Works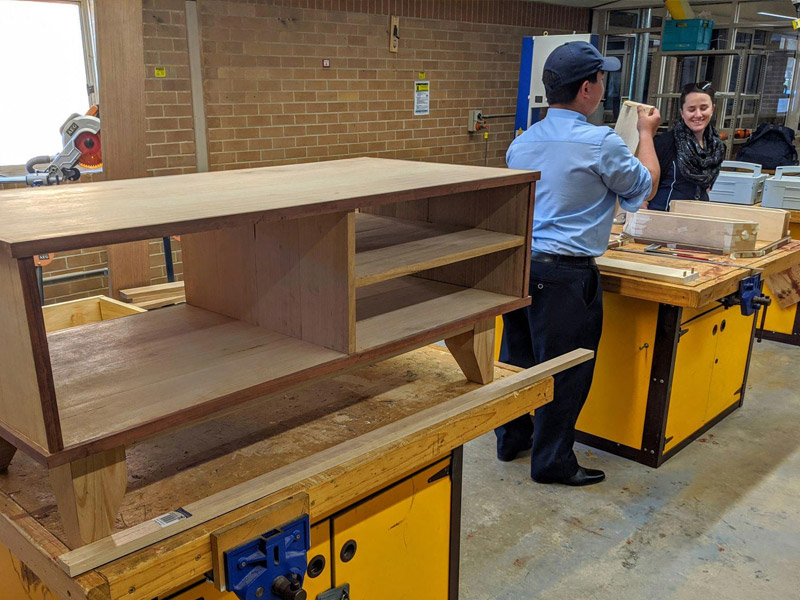 Year 12 timber students have been working incredibly hard in the TAS workshops. The boys have just submitted their HSC Major Works!
Drones!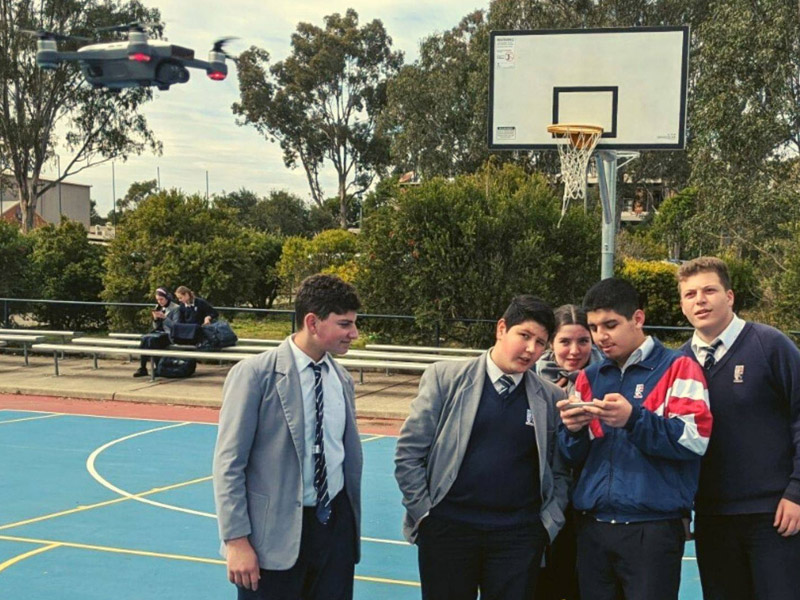 Meanwhile, Year 9 Multimedia have been learning how to use drones as a potential way to shoot video footage for their special effects film projects. Can't wait to see the results from our future Steven Spielbergs!
---
Sewing and Yoga!
In a relaxing Period 5 class, our Year 7 students are learning to hand sew patches, using different types of stitches and tie dying techniques! Whilst the Year 9 and 10 Child Studies and Year 11 Exploring Early Childhood participated in a pre-natal yoga class.
The students experienced the benefits of how yoga can assist the pregnant mother both before the birth and during labour; some even used balloons to simulate their pregnant belly to understand the challenges the body can experience when moving.
Thanks to Miss Casserly for organising this valuable learning experience!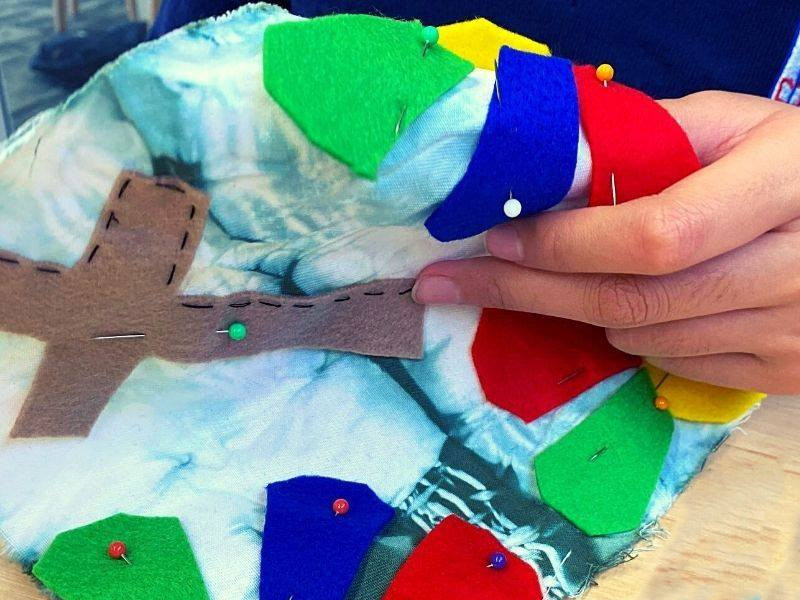 Year 7 Practices Sewing...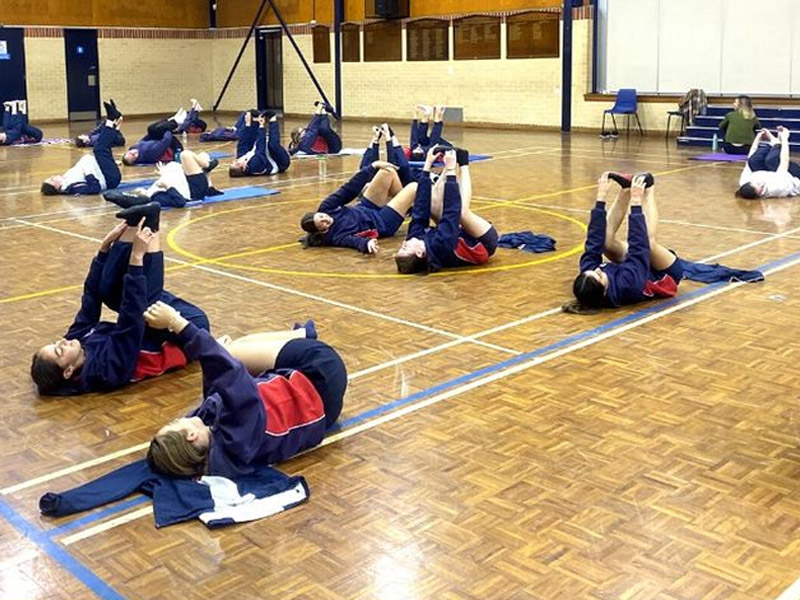 ...while Years 9, 10 and 11 practice Yoga