2018 Korean Excursion
11 May 2018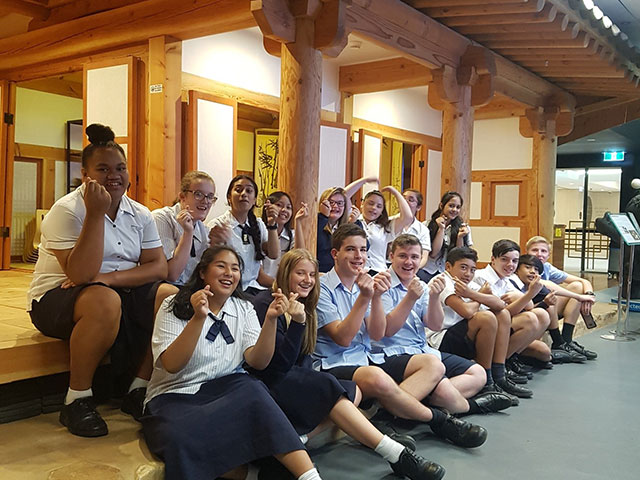 On Tuesday the 10th of April, our Year 9 and 10 Korean classes travelled into the city for a cultural experience right here in Sydney!
The day kicked off with a visit to Hyde Park where we visited the Korean War Memorial, paying tribute to those who sacrificed themselves valiantly in service to their country, at the same time, we remembered the Australian troops who were sent into the Korean War on the 25th of June, 1950.
We learned about how the war is intertwined with our South Korean alliance today, gaining knowledge about how imperative this step was in uniting the respective countries and exchanging segments of the culture, food and traditions that each country had to offer.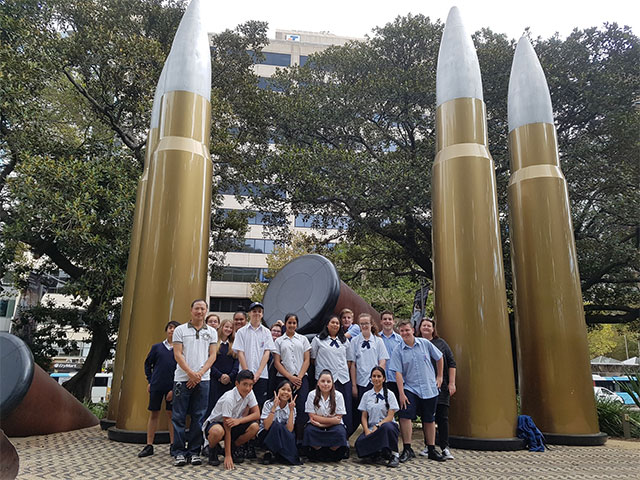 Following on from this, we visited the Korean Cultural Centre where we interacted with various ancient Korean artefacts, contemporary media, games, music and literature. We also met the 2018 Olympic mascots!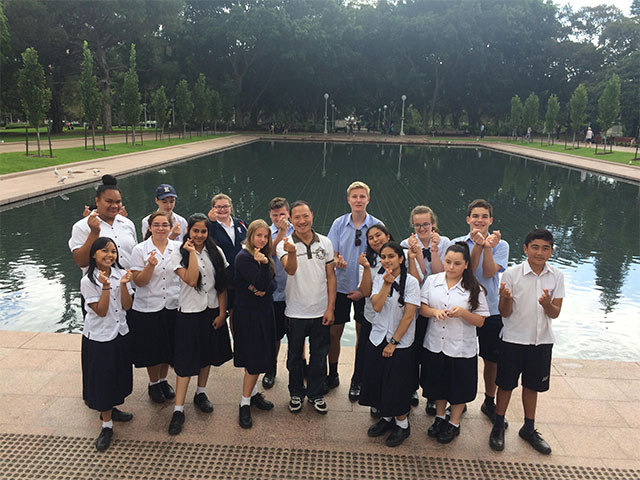 In true Korean spirit, we travelled to a restaurant where we shared in a traditional lunch of Bulgogi (Korean BBQ'd fillet steak), noodles, hot stone Bibimbap (rice mixed with vegetables), Gyeran-Mari (omelet roll with cheese inside), a Korean bean shoot salad, Gyerantang (egg and shallots) and of course, plenty of Kimachi.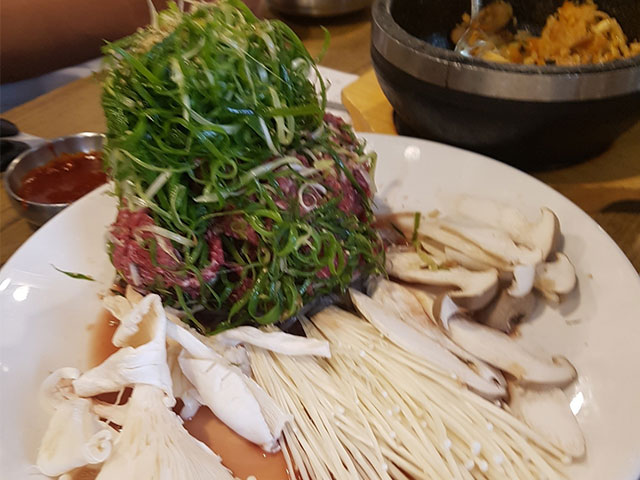 Our final destination before heading home was a Korean grocery store where we stocked up on our favourite Korean sweets, spicy noodles and drinks. No one went home hungry!
For the most part of the day we spoke in Korean, seizing all of the opportunities to practice and amplify our language skills while utilising our comprehensions of Korean culture, manners and history.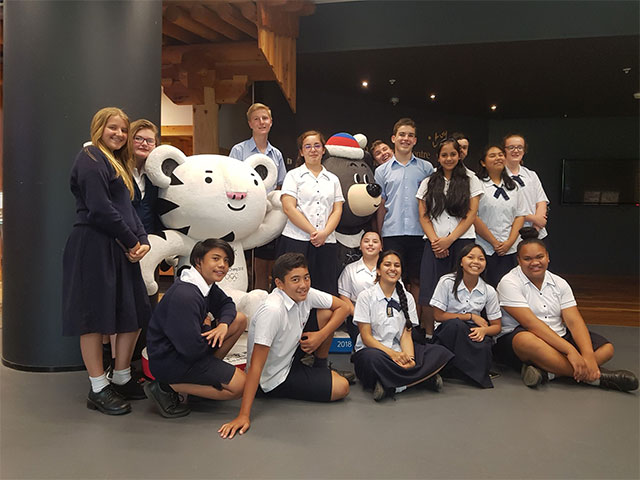 A special thank you to Mr Jung for organising such an exciting and informative day, as well as Mrs Van Der Meer for coming along too. We can't wait for the next adventure together!