HSC students do Diocese proud with outstanding results
18 Dec 2015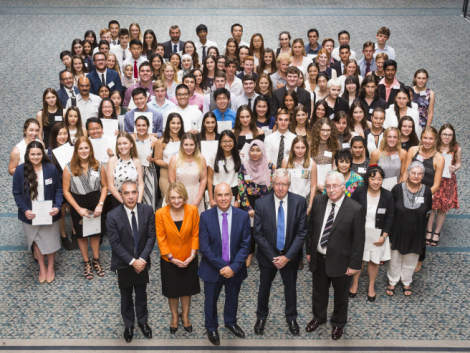 Minister Piccoli with some of the Top Achievers in the 2015 HSC
Catholic schools in the Diocese of Parramatta have seen some exceptional results in the 2015 Higher School Certificate (HSC) with a number of schools making significant improvements in their overall results.
More than 2,300 students from the Diocese sat for the 2015 HSC from more than 70,000 across NSW.
On 15 December, the students who placed First in Course for their subjects were acknowledged by the NSW Minister for Education Adrian Piccoli MP at a ceremony in Sydney. The Diocese had one student who made the prestigious list.
Executive Director of Schools Greg Whitby congratulated the students and teachers on the impressive results.
'We are proud of the overall improvement our schools are showing in the HSC. The Diocese is committed to driving improvement in learning and teaching and these results are a testament to the collective efforts of students, their families and teachers over the last 13 years.'
SCHOOL'S TOP ACHIEVERS
Nineteen students from across the Diocese were named on the state's HSC Top Achievers list for 2015. The Top Achievers in a Course lists the students who have achieved a top band score in their course and placed in the top 20 in the state.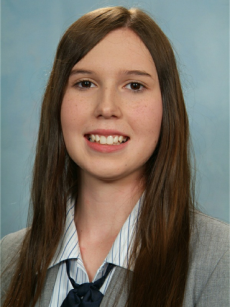 Crystal Smithers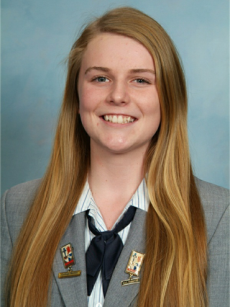 Emma Willoughby
Emmaus Catholic College, Kemps Creek was thrilled to learn that two students had been named in the HSC Top Achievers list for 2015 including Crystal Smithers who placed First in Course in Retail Services Examination. Student Emma Willoughby took out third place in the Business Services Examination.
Emmaus Principal, Brad Campbell praised the students for their focus and recognised the dedication of their teacher, Melissa Else.
'Crystal and Emma have worked very hard to achieve their success,' Brad said. 'They were well supported by their teacher who has very exacting standards for her students to strive to achieve.'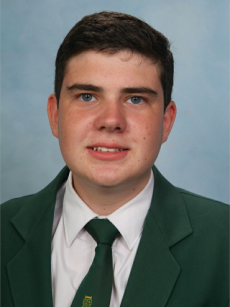 Alexander Baiada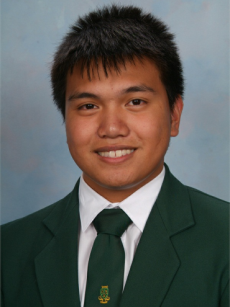 Carlos Dela Cruz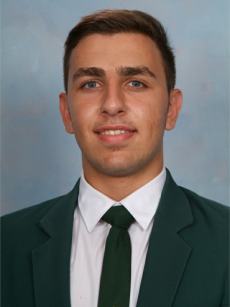 John Khoury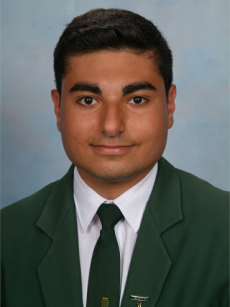 Tony Lahoud
Parramatta Marist High School Westmead had a great result with 86 students being named on the HSC Distinguished Achievers list for students achieving a band six result in one or more subjects. The school was listed at 64 in the Sydney Morning Herald's top 150 schools in the state for the HSC.
Four students placed on the HSC Top Achievers in a Course List: Carlos Dela Cruz (seventh in Industrial Technology), Alexander Baiada (fifth in Information and Digital Technology Examination), Tony Lahoud (17th in Personal Development, Health and Physical Education) and John Khoury (10th in Senior Science).
Principal Br Patrick Howlett FMS said he was proud of the support offered by the school.
'It is a testament to all for the hard work undertaken by the students and staff with the support of their families,' Br Pat said.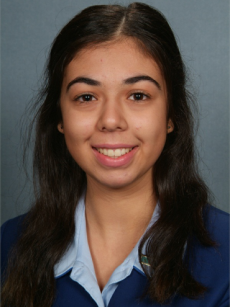 Marriane Chemuel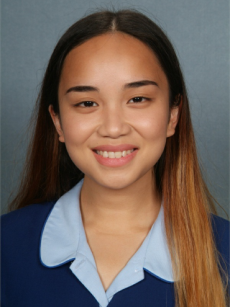 Illeana Prieto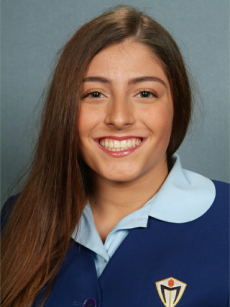 Martina Gambacorta
Cerdon College, Merrylands are very pleased with their results with four students named on the Top Achievers list: Year 11 student Martina Gambacorta (fourth in Italian Continuers and second in Italian Extension), Illeana Prieto (sixth in Drama), Marianne Chemuel (10th in Studies of Religion I) and Year 11 student Athanasia Valsamou (fourth in Modern Greek Extension).
Cerdon College Principal Patricia Baker congratulated the students on their achievements.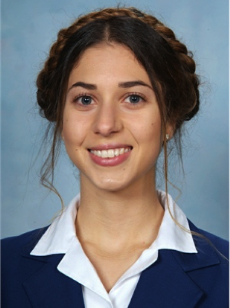 Alysia Conditsis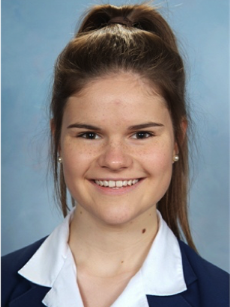 Sophie Mack
Gilroy Catholic College, Castle Hill had two students named on the Top Achievers list: Sophie Mack (second in Ancient History and 16th in Legal Studies) and Alysia Conditsis (ninth in Senior Science).

Gilroy Catholic College Principal, Cheryl Merryweather was full of praise for both students.

'Alysia is a well-respected, highly motivated and self-driven student who always strives to achieve her best,' Cheryl said. 'Alysia's meticulous attention to detail and outstanding organisational skills have contributed to her HSC success.'

'Sophie has earned the respect of staff and students alike,' Cheryl said. 'Sophie is an extremely focussed and determined student who is committed to attaining results at the highest possible standard.'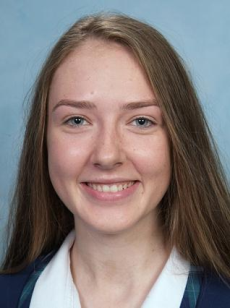 Jasmine Neal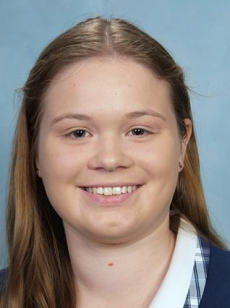 Sarah Richter
There were 38 students named on the Distinguished Achievers list from Caroline Chisholm College, Glenmore Park. The College also welcomed news that two students were named on the Top Achievers list: Jasmine Neal (third in Mathematics General 2) and Sarah Richter (fourth in Primary Industries).

Year 12 Director of Learning David Gerlach spoke highly of Jasmine and Sarah's dedication.
'Jasmine has a tireless work ethic, and has spent many hours preparing, practising and studying for her HSC,' David said. 'Sarah has acquired skills and knowledge in her chosen field to become one of our strongest candidates. She has also been a mentor and leader in developing talent in our younger students.'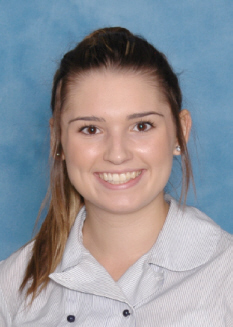 Alannah Rees
Marian College, Kenthurst excelled with 28 Distinguished Achievers in the 2015 HSC. Alannah Rees was a Top Achiever, who placed ninth in Personal Development, Health and Physical Education as well as sixth in Senior Science. College Captain Ella Tessarolo was also recognised in the Top Achievers list for her strong results.
Marian College Principal Jayne Campbell is looking forward celebrating the achievements with students and their teachers at an upcoming lunch.
'We are exceptionally proud of the performance of our 2015 HSC class and the teachers who have worked tirelessly to maintain a culture of high expectation, success and self-belief in our students,' Jayne said.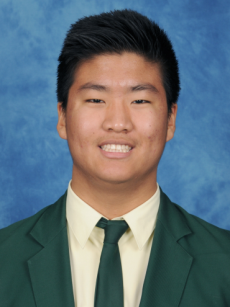 Chris Kim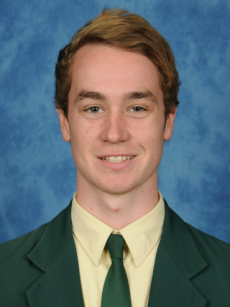 Brodie Naughton
St Patrick's Marist College, Dundas had 52 students recognised in the Distinguished Achievers list. There were also two students who made the Top Achievers list: Year 11 student Chris Kim (seventh in Mathematics) and Brodie Naughton (12th in Mathematics General 2).

St Patrick's Marist College Principal Angela Hay praised all students in Year 12 for their diligence.

'Throughout his time at the College, Brodie has continued to achieve well in mathematics through hard work and determination,' Angela said. 'Chris Kim is also passionate about mathematics, talented, extremely diligent and determined to do well.'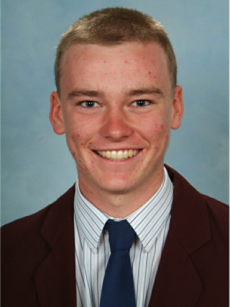 Jack Barham

There were 16 students from Bede Polding College, South Windsor recognised through the Distinguished Achievers list. A results highlight was the award of seventh place in Construction Examination to Jack Barham.

Bede Polding College Principal Kevin Jones congratulated Jack on his outstanding result.

'Jack is a fine student who has worked well throughout his time at the College,' Kevin said.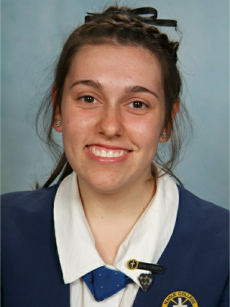 Mikela Mandato
There were 28 students from Nagle College, South Blacktown who were recognised as distinguished achievers. Mikela Mandato achieved third place in Community and Family Studies.
Nagle College Principal Delma Horan said that Mikela was a great example of the Catholic graduate.
'Mikela is a fine young woman, very focused but well-rounded in her approach to the HSC,' Delma said. 'Mikela is also a valued member of the senior student leadership team.'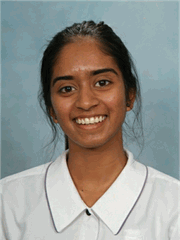 Shannon Dias
St Andrew's College, Marayong also had a great result with 21 Distinguished Achievers. Shannon Dias came tenth in Design and Technology.

Principal Nic Vidot is very proud of Shannon's achievement.

'Shannon was a diligent and engaged student who excelled in all her academic subjects and showed great interest and involvement in College life,' said Nic. 'Shannon is a credit to herself and family.'

A number of students across the Catholic Diocese of Parramatta All-Round Achievers lists the students who achieved a result in the highest band (Band 6) in 10 or more units of courses in their current pattern of study.

Congratulations to the below students who made the All Rounders List:

Justine Ching, Catherine McAuley Westmead
Mansi Gupta, Catherine McAuley Westmead
Micah Maglaya, Catherine McAuley Westmead
Esther Duruchukwu, Cerdon College, Merrylands
Illeana Prieto, Cerdon College, Merrylands
Anna Tran, Cerdon College, Merrylands
Alysia Conditsis, Gilroy Catholic College, Castle Hill
Sophie Mack, Gilroy Catholic College, Castle Hill
Ella Tessarolo, Marian Catholic College, Kenthurst
Arashdeep Kaur Singh, Nagle College, Blacktown
Tony Lahoud, Parramatta Marist High
Bradley Murphy, Parramatta Marist High
Sarah Marie Young, St Patrick's Marist College, Dundas