Diversity Helpful for Success
21 Mar 2016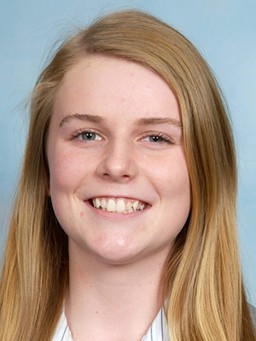 "It really helps to widen options for tertiary study and a future career", says Emma Willoughby, currently a Year 12 student at Emmaus Catholic College at Kemps Creek.
Emma's success in the 2015 HSC Business Services course in which she was ranked third in the NSW results may be thought to indicate a strong focus on academic subjects relating to commerce. "I enjoyed the Business Services course immensely", said Emma. "I commenced it in Year 10 so I was able to attempt the HSC at the end of Year 11. It certainly was a surprise to get the result I did".
As well as full time Year 12 studies in 2016 Emma works part time in a real estate agency. "This gives me the opportunity to mix with staff and clients widening my circle from school and family", she explained. Emma hasn't decided on future study or career choice yet with HSC subject selections reinforcing her ideas on diversity. "I'm not particularly science focussed", she said, "but studying Biology is a choice I am finding interesting and helpful, very different from business".
Together with other class members, Emma recently enjoyed an excursion to the Museum of Human Diseases at the University of New South Wales. "As well as supporting and extending our HSC course studies, the displays and specimens were so well set up with lots of information", she explained. The students saw historical displays as well as topical research project descriptions. I found the practical models particularly relevant", concluded Emma, who remains convinced that choosing from varying academic disciplines can be a major strength for students.