Cumberland Plain Woodland
15 Aug 2016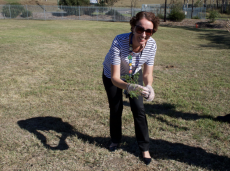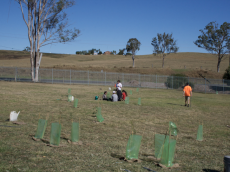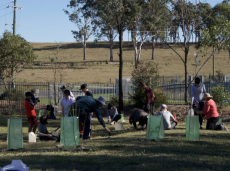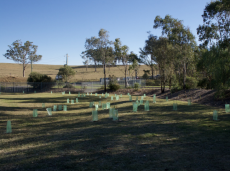 The importance of the Cumberland Plain is that it is a critically endangered native woodland that only has 6% of its original area left in the world.
The Cumberland Plain is only found in NSW and we will be the only school with such a large native woodland on its property. Our areas will add to the Cumberland Stepping Stones program that is funded by the Federal Government and it will add to the narrowest part of the corridor. This will allow for greater movement of animals and a wider area to be covered by this unique woodland. It will create a larger habitat for our kangaroos and give us our own private woodland.
There are many plants and animals that will become extinct if nothing is done to protect this ecosystem. We are very fortunate to be able to have this woodland planted on our property and to be able to do this with the help from Greening Australia. We will have 3 more planting events between August this year and May next year. Once all of our plants have been planted we will be able to watch them grow and know that we can achieve amazing things by doing something small in our own backyard.
We have currently planted over 900 plants with the help of students from Trinity Catholic School and very soon there will be another 4,000 plants going up our Hill towards the Cross. This will create a beautiful natural corridor as all students and staff head to the cross to be in our sacred space.