Capital Times for Students
13 Aug 2015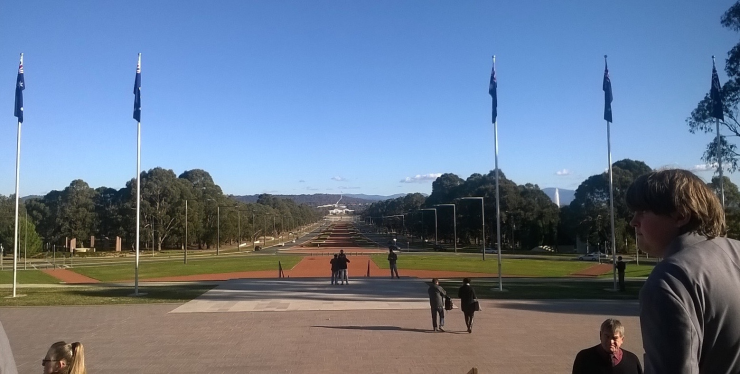 A one day excursion to Canberra for Year 9 Emmaus Catholic College students proved to be an action-packed experience.
In order for all to see the various sites on their program, the students were organized into different groups – as one party left a venue the next group moved in.
"It certainly was a well planned day" said James Greening, "we didn't miss out on anything".
Questacon always grabs the attention of visitors, so the students delighted in the displays and hands-on activities there.
"I liked the robots," James said, "and really would like to go back there sometime to see it all again".
Canberra weather is not always kind, but the day was clear and fine, so an outdoor lunch in a park was a refreshing break.
Parliament House and the Australian War Memorial were priorities, with special interest shown by the Emmaus groups in the Poppy Wall of Remembrance at the Memorial. History students found much to interest them in the World War I and Gallipolli exhibits. "This being the Gallipolli centenary year, the War Memorial has outstanding displays and so much information", commented James.
The busy day concluded with the Emmaus-bound buses leaving the capital city in the late afternoon. The students expressed appreciation of the organization by Leader of Learning Mrs Hawkins, who in turn said she was proud of their behaviour and interest demonstrated throughout the day.