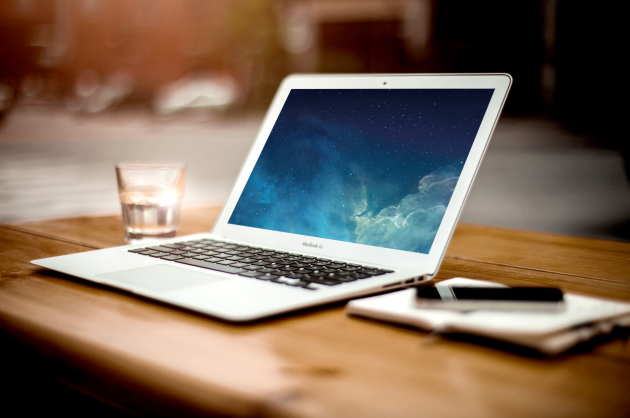 In 2015 Emmaus Catholic College implemented its 1:1 (one device per student) programme where incoming year 7 students supplied their own device for learning. We have seen much success in the 1:1 program, so much so that from 2017, it will be mandated that each student will bring their own device to school for learning.
Schools are currently finding it difficult and expensive to maintain large fleets of laptops for student use. Since 2006 when Emmaus purchased the first lot of classroom laptops our school has spent and continues to spend, considerable amounts of money maintaining and repairing our current fleet of aging laptops that are in limited numbers and fixed in cabinets in every classroom in the school. The age and condition of these cabinets are making daily use more of a challenge than necessary. The implementation of the 1:1 program in years 7 & 8 has enabled the College to divert funds into more sound programs such as upgrading existing computer labs used for elective courses, increasing the range and density of our wireless network infrastructure and the rollout of Mobile TV's and LED LCD TV's in replacement of projectors which is allowing a higher level of interactivity and collaborative learning.
BYOD is about delivering education in new ways. Technology plays a huge role in our students everyday lives and it is an integral part of their learning. For our school and most others, it is financially unsustainable to provide every student with access to technology and wasteful that these resources are fixed in classroom. It is for these reasons we are extending our 1:1 program across all years from 2017 onwards.
We have been an Apple environment since the College was founded in 1988, Apple is a known brand and its devices have proven successful in our College. * insert images of old/past devices here
Classroom operation at Emmaus is not designed to incorporate any device or brand, this means that students are advised to purchase an Apple product so that classroom delivery can be streamlined. Staff have spent much time creating engaging learning sequences and assessments that are appropriate for Apple devices, Google Apps and other educational software. Streamlining devices is important to teaching and learning, we want the emphasis on utilising a digital tool for learning, not modifying or appropriating tasks and current IT systems to be inclusive of all brought brands and limited/available software. This way we can offer rich educational experiences and IT support.
We invite you to start the conversation at home and with your family and child, so that you may endeavour to purchase a device ready for the 2017 school year or you are welcome to be prepared sooner by coming on board in the coming terms by having a device from the suggested overleaf ready for daily school use in 2016. Emmaus IT and infrastructure is ready for students and families that wish to consider the early option.
Device Options and Specifications:
YEARS 7-9
YEAR 10 - TRANSITION YEAR
YEARS 11-12
iPad:
32GB storage (64GB Recommended)
Minimum screen size 9.7"
Keep device from years 7/8
OR
MacBook:
Minimum storage: 128GB (512GB Recommended)
MacBook:
Minimum storage: 128GB (512GB Recommended)
iPad minis are discouraged, the screen size is not suitable as a learning tool.
To purchase the Apple products you can use the following links as a guide:
http://byod.parra.catholic.edu.au then click on Apple Purchase Portal. This custom page directs families to the Diocese's unique portal, and it offers all the same great features and access to all products and accessories of the regular Apple Online Store, like free delivery.
Families can also visit their local Apple Store and let them know that they are from Parramatta Catholic School to get the same pricing, advice or discuss the products that they might be considering.
Finance/lease options are also available for purchases if families are purchasing at an Apple Store or online.
If your family is experiencing financial hardship please contact Mr Paul Moran for further options.
What about insurance options?
Insurance can be sought through the retail store of purchase using the Apple Protection Plan, or through your own insurance company of choice – as a portable valuable.
Emmaus does not take responsibility for personal items and devices brought to school. Students need to be directly responsible, students bring their own property to the school at their own risk and that schools will not accept any responsibility for loss or damage.
If you have any other questions, please feel free to direct them to
Miss Monique Dalli at: mdalli1@parra.catholic.edu.au or
Mr Mitchell Multari at: mmultari1@parra.catholic.edu.au.