Belonging at Emmaus
07 Apr 2015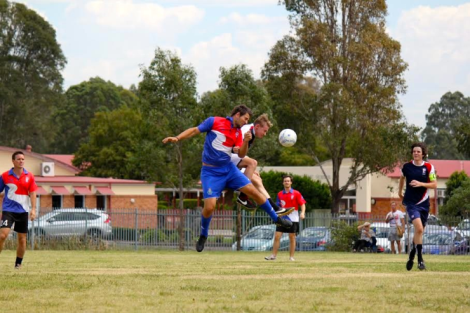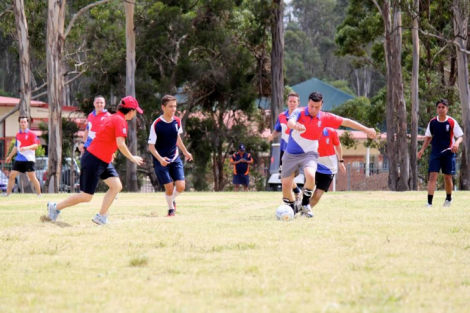 Belonging within the Emmaus Catholic College community was demonstrated recently during the celebration of Harmony Week.
The key theme "Everyone Belongs" illustrates the purpose of the week, to celebrate unity within diversity. Emmaus Catholic College community welcomes students from many cultures. Harmony Week included various activities with students having opportunities to define tolerance and understanding. The culmination of the week was the student/staff soccer tournament held at the Kemps Creek Emmaus campus.
Bradley Smith from Year 12 captained the student team. With the entire College community as spectators, staff took anxiously to the field to triumph over the students.
"It was great", said Bradley, quite unfazed by defeat, "to see our staff so involved and to relate informally. Emmaus is a place where we do communicate well, and maybe that's what Harmony Week is all about".