Emmaus supports the parishes of Holy Spirit, St Clair and Our Lady of the Rosary, St Marys, and the College has built strong relationships with both parishes.
Parish priests visit the school regularly for liturgy and to participate in class activities, and are active on the College council.
Students at Emmaus experience the Catholic faith as part of their everyday school lives through daily prayer, school liturgies and personal use of a dedicated sacred space. Residential retreats for senior students and reflection days for junior students also contribute to the spiritual development of our students.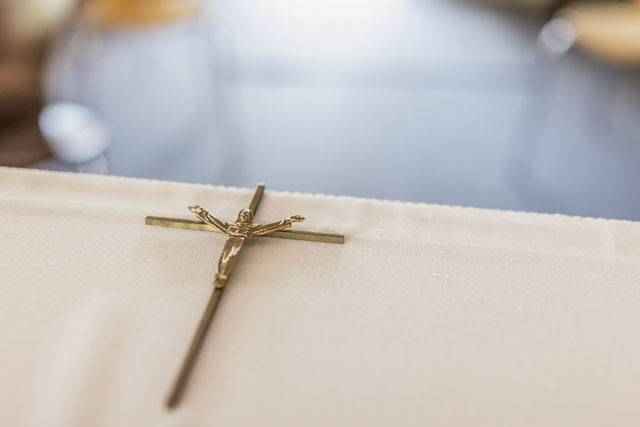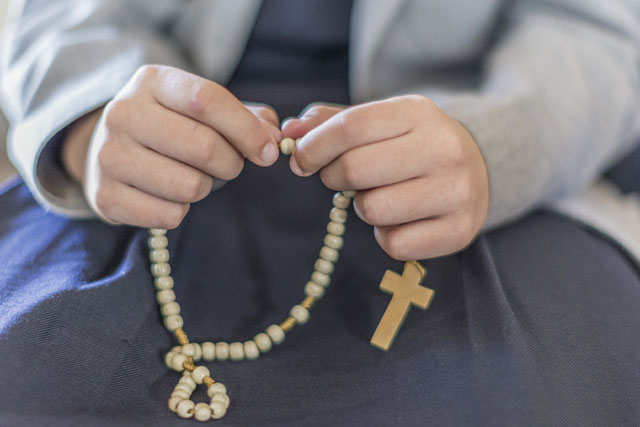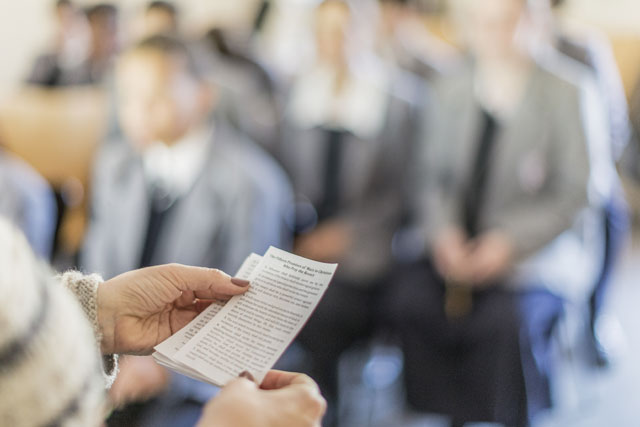 ---
Social Justice & Outreach
In addition to the Religious Education curriculum taught at Emmaus, students across all year groups participate in learning opportunities beyond the classroom.
In Years 7 - 10, this takes the form of a Spirituality Day while in Years 11 and 12, students participate in relevant excursions and incursions aimed at enriching students' understanding of religious traditions, the world and our Catholic imperative to reach out to those in need.
Some of the special initiatives that are run through the Religious Education team include:
Aboriginal Christmas Gifts
This involves facilitating opportunities for interested staff members to donate Christmas gifts to children from a local Aboriginal Mission group
Project Compassion (CARITAS)
Term 1 Lenten whole school fundraiser to support the work of CARITAS.
Winter Appeal
Term 2 whole school blanket and warm clothing drive to support the homeless and raise awareness of homelessness.
Winter Sleep Out
Held late in Term 2, the Winter Sleep Out provides an opportunity for students to sleep overnight at Emmaus and get a taste of homelessness.
Christmas Hampers
Held in Term 4, students are invited to bring non-consumable items and toys to contribute to the Christmas Hampers that St Vincent de Paul distributes to local families in need.
Vinnies Van
Two staff members take out a group of 5 students on the Vinnies Van. The van goes to Mount Druitt and Parramatta, providing food and company to the homeless in the community. Training is provided to students who wish to participate in this ministry.
Vinnies Doorknock
Staff and students meet at Holy Spirit Parish, St Clair. Small groups head out into the streets around the Church and knock on doors asking people to donate to the work of the St Vincent de Paul society.
Emmaus Village
Staff and students walk down to Emmaus Village one school afternoon a week where they spend time with the residents of the village, providing friendship, enjoying conversation and playing games.
Basic Gift Youth Group (Sport)
This youth group runs during sport and is linked to BASIC GIFT youth at Holy Spirit Parish, St Clair.
Creative Justice
This ministry runs during sport. The students involved participate in activities as determined by the supervising teacher and as needed depending on the particular activities going on at school e.g. assisting with wrapping Christmas hampers, folder Project Compassion boxes, making Christmas decorations for Emmaus village.
Our program of social justice and outreach helps our Emmaus community to journey with Christ as we try to reach out to those most in need.
---
Emmaus provides meaningful faith experiences
Contact us today to join our Catholic learning community