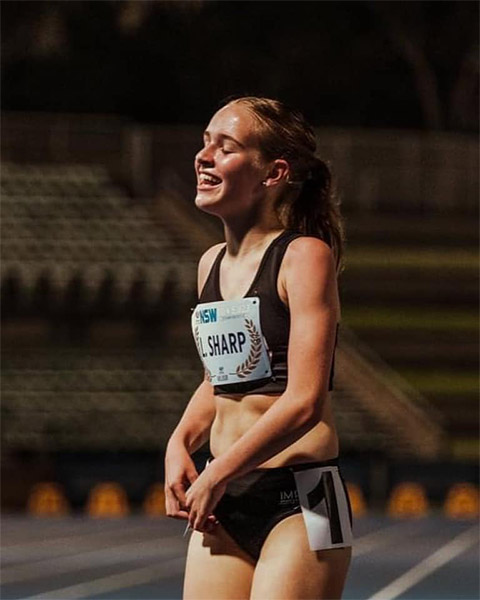 14 Year old Para-athlete Layla Sharp has put in yet amother superb performance on the weekend, breaking three Australian records in the 1500m, 800m and 400m events at the NSW Open.
Layla began her weekend's run of success on Friday night, breaking her own Australian Open Age record in the 1500m, running 5:32 minutes.
She followed up with the 400m and broke her own Australian U18 record with a time of 69 seconds, then followed up in the 800m to again break her own Australian U18 record, with a time of 2:40 minutes.
Success in these three events qualifies Layla to compete at the Australian Opens in a few weeks, facing competitors from the Open Age women's ranks.
To top it off, Regional Little A's were also held over the weekend, with Layla winning Gold in the Multi-class 100m, 200m and 800m events.
She also qualified to compete in both the 1500m and 400m, with 1st place times in mainstream, but had to withdraw as it was too much pressure for the NSW Opens.
Layla has also recently been provided with a different decorative bib to wear in her events and her mother Sam said "We found out the decorative bib is for those athletes who are being closely observed as Australia's next potentials, and those who are breaking records in their respective age groups, both for mainstream athletes and those inthe disability classes.
"Our next big one is this Friday 25th February with NSW Juniors, as Layla competes in 400m, 800m and 1500m, as then she will have options of competing in her own age group and the Opens, which will be exciting as the Australian Open Track and field is hosted by Sydney this year and runs for 2 weeks."