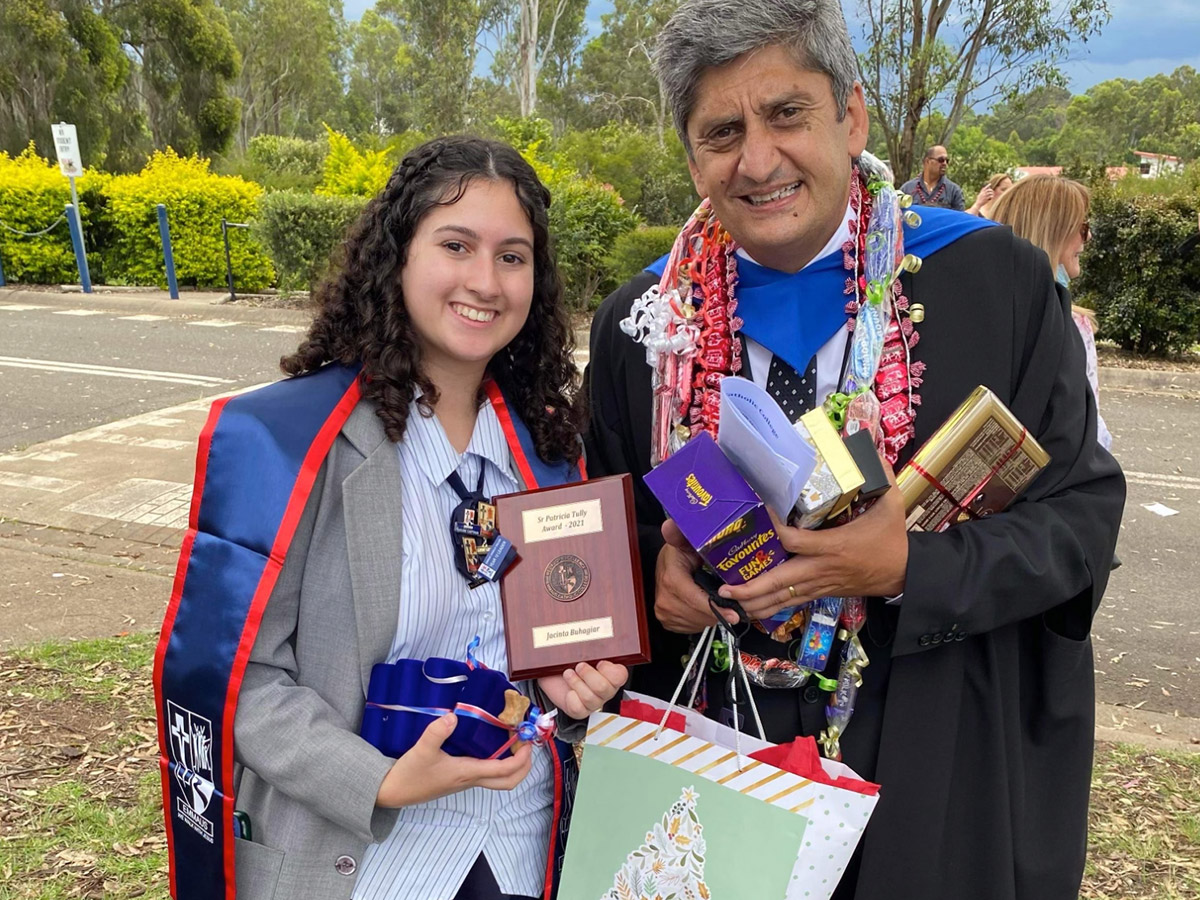 The Class of 2021 at Emmaus Catholic College Kemps Creek has overcome the challenges of completing the HSC during COVID-19, helping the school to the highest rank in its local area. Despite lockdowns and remote learning, College Dux Jacinta Buhagiar is positive in reflecting on a tough year.
The keen student plans to study a Bachelor of Science, majoring in Pathology at the University of New South Wales after achieving three Band 6 results in Advanced Mathematics, Advanced English and Studies of Religion 2.
"I didn't really believe it at first," Jacinta said after receiving her outstanding 95.48 ATAR result. "I went so much better than I expected. I was so happy and excited with such a great result."
Balancing her multiple commitments throughout the HSC such as working shifts at the local McDonald's and engaging in extracurricular activities including being part of the leadership team, Jacinta found solace in her enjoyment of school debating.
"I found that more of a de-stressor rather than adding to the list of stuff I had to do," she said. "It was a lot of fun."
Following the turbulent nature of this year, Jacinta attributed her success to an optimistic attitude and an internal sense of drive.
"It was hard but I was determined to stay motivated to do well in my final year of school," she said. "I had to go ahead and be independent and work hard for myself. You couldn't wait for people to tell you to do things".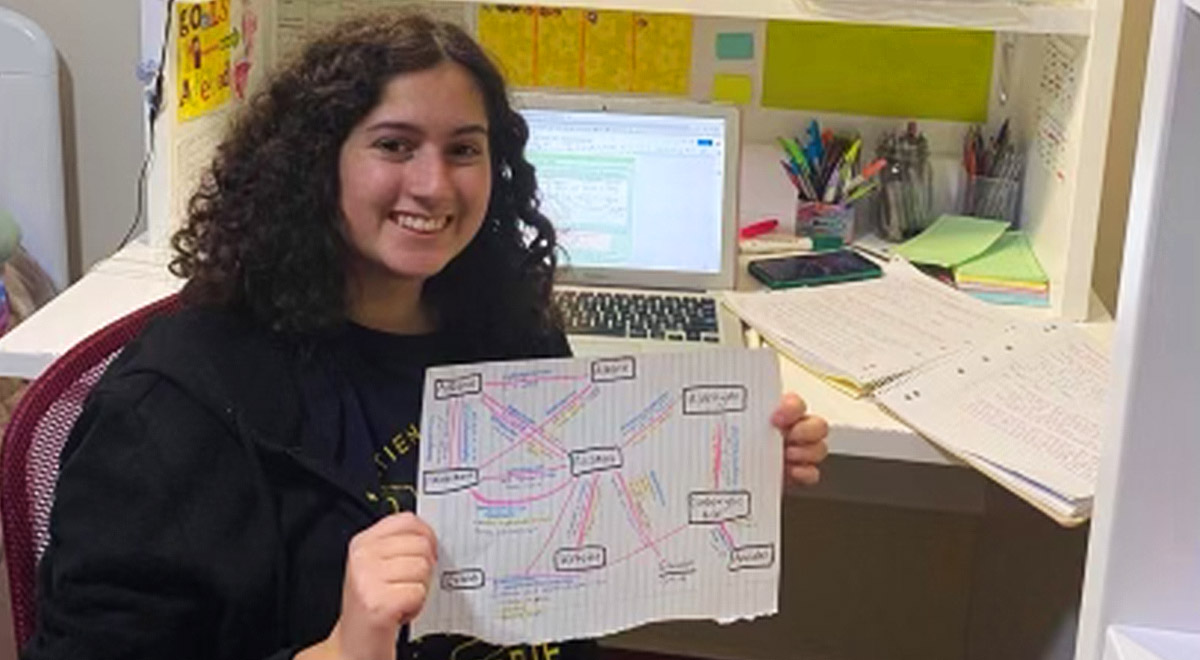 Emmaus Catholic College School Principal, Robert Nastasi extended his praise to the graduating class.
"I am so proud of their efforts and achievements not only in the Higher School Certificate but over the last thirteen years of their school life," he said. "I also acknowledge the hard work of their teachers not only in their HSC years but since they began in Kindergarten, thank-you for your dedication in forming such wonderful human beings."
After a very challenging year for the collective 2021 Cohort, Catholic Education Diocese of Parramatta Executive Director Greg Whitby commends students for their persistence and resilience throughout the trials and tribulations of COVID-19 and the associated lockdowns.
"We're so proud of the Class of 2021," Greg said. "They had a really tough time as Year 11 students with the first wave of COVID-19, and went on to spend a lot of Year 12 in lockdown too."
"It has been very difficult for many of these young people. Our whole community has been cheering them on, and we're absolutely thrilled to see them do so well," Greg said.
---
Learn more about Emmaus Catholic College