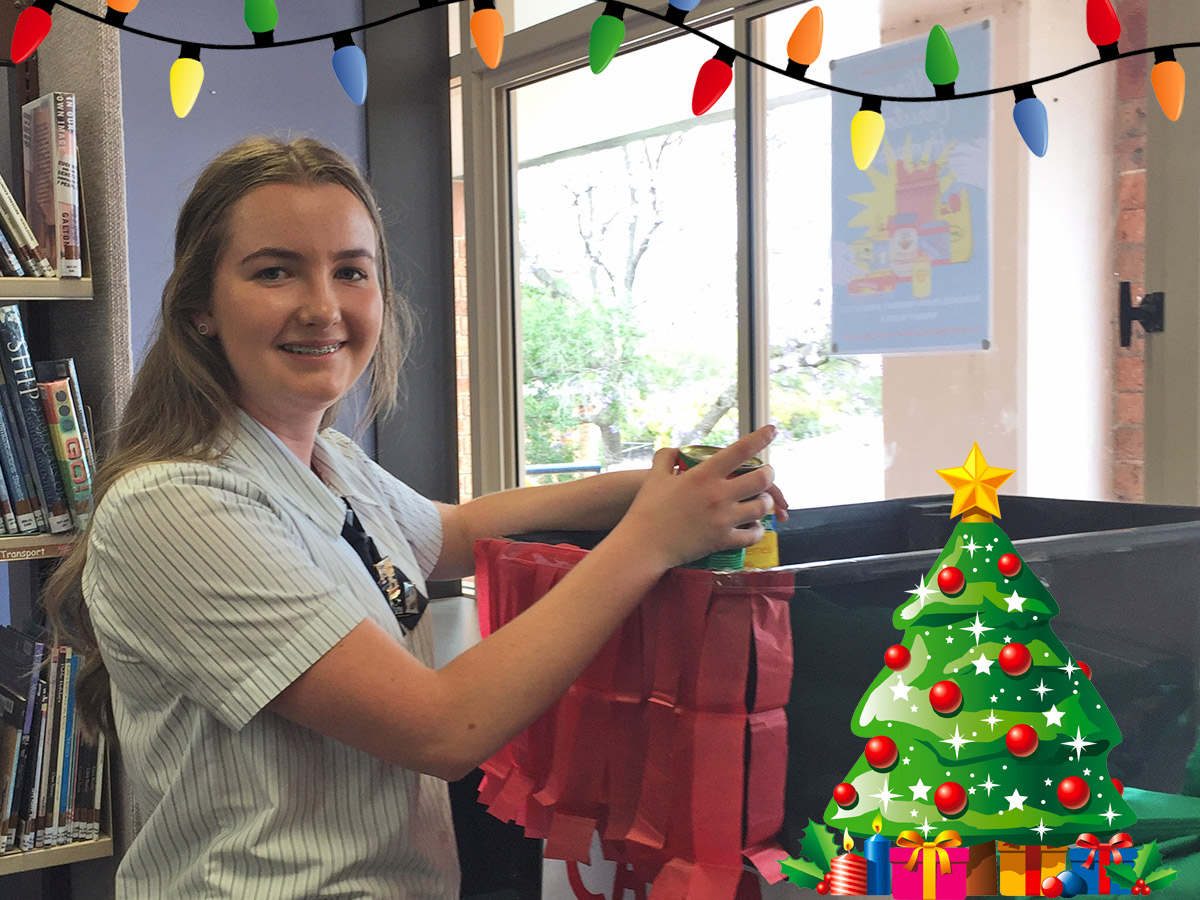 Emmaus Catholic College Kemps Creek student leaders are using the school's strong House system to encourage their classmates to support the school's 2020 St Vincent de Paul Christmas Hamper Appeal. Each house has the chance to turn their 'Christmas spirit' into points towards the College's coveted House Cup.
The spirited school community has four Houses: Mamre, Jordan, Cana and Tabor. Rather than getting together to practice carnival war cries, these Christmassy competitors have been planning fun festivities and crafting Christmas cards for sale. Proceeds will be used to purchase essential items and gift cards to be distributed to people in need in western Sydney by local St Vincent De Paul Society Conference members.
College Captain Harlam Filer says this opportunity to serve the community means a lot to students. "This has been a difficult year for everyone," Harlam said. "These small donations can hopefully lift the spirits of those that have been affected and assist them in this time."
Fellow Captain Emily Jugl agrees that the experience has already been incredibly positive for students. "Giving is not only an act of service and mercy but it provides satisfaction to those who give as well as those who receive," Emily said.
Principal Rob Nastasi believes that it's more important than ever for the College community to share its blessings this Advent.
"As we prepare for Christ's coming, this annual appeal for Vinnies is one important way to be Christ to others," Rob said.
Staff have enjoyed supporting the donations drive too, launching the campaign with an inspirational video highlighting the obligation that all of us share to care for others.
The College halls are decked with posters promoting the Hamper Appeal created by the College Vice-Captains. The challenge will continue in coming weeks, with the house that holds the most successful donations drive rewarded with 400 House points. Until then (and surely at least until school holidays), it's beginning to look a lot like Christmas at Emmaus Catholic College!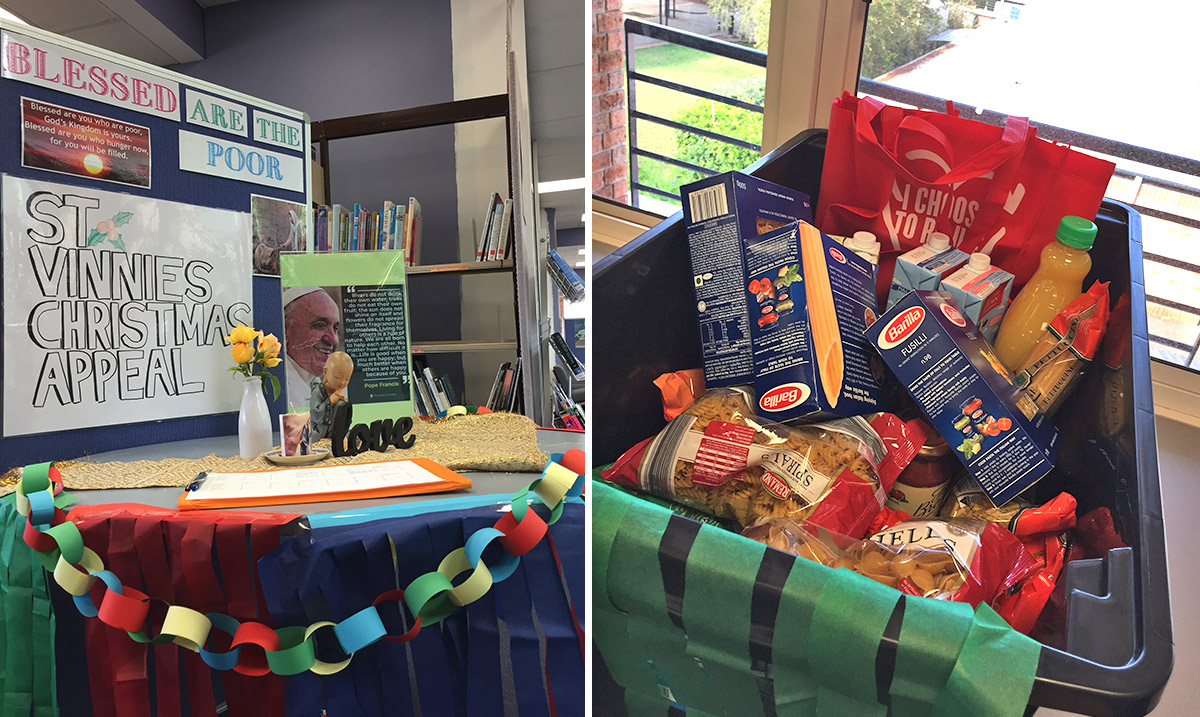 ---
Learn more about Emmaus Catholic College